Senior Lot Parking Blues
Parking in Spot #0551 hasn't been easy…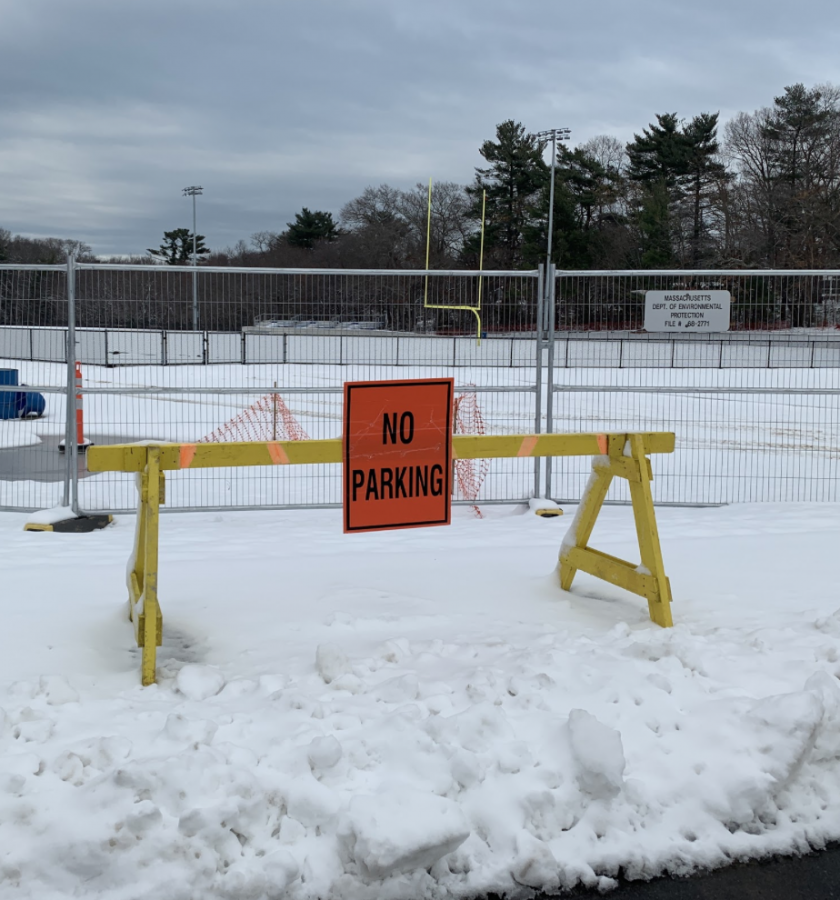 Everyone is obviously excited about the new fields, as the entire community looks forward to watching home games on the brand new turf fields. For the first time, SHS will comply with Title IX and provide equal access for all sports teams. Nevertheless, field construction has been going on for quite some time now, and it's become especially problematic for the seniors who are trying to park–especially for the SHS senior who was assigned spot #0551–me!
Driving a large truck, I've discovered parking can be difficult at times, especially in the narrow corridors of the senior lot. Because of this, I was given the last spot on the row, which made parking very easy, and for that, I am very thankful. However, after a month or so of parking in that spot, the construction crews began to creep toward my car, and I was soon relocated to a new spot right outside a fitness center. The spot was harder to pull out of in the afternoon, but very close to the door, so I really couldn't really complain. 
Until one day, when I started to complain.
I pulled around the corner and noticed an obnoxious orange cone sitting in my spot. I presumed it was Assistant-Principal Luette putting the cone there so nobody would take my spot, so I moved it, and parked.
The next morning, there were two cones. A little confused, I simply lifted both cones and parked in my spot once more. I wondered why cones were there, but nobody really said anything, so I thought I was in the clear.
Then the next morning came around, and I was greeted once again with orange cones. As I slowed down to move the cones, I noticed a construction worker waiting for me. I rolled down my window and he said, "You can't park here anymore." Nothing more, nothing less. I parked in a paved section next to my spot that was not a parking space, so I left a note. The note explained that my spot was being used during construction, and if they needed me to move my truck they should call me down to the office.
The next day, I was greeted by not just cones in my spot, but cones surrounding the entire area around my spot. Obviously, they didn't want me to park there, but I couldn't steal another spot. So, as I had done for a number of days before, I simply moved the cones and parked there once more. 
It wasn't until a few days of the cone antics that they used my space for equipment, with a large industrial vehicle in my space. Principal Robert Wargo then told me to park in front of the gym, and so I did. But later that day, as I was walking out of the gym, I saw a construction company pickup truck triple-parked in all three spots. Obviously, this made me pretty angry.
Out of everywhere, with the entire construction site spanning from one side of the school to the other, why did the construction vehicle need to park in the 9 foot by 18-foot spot, better known as my parking space? The entire site beyond those gates is available and they choose the one area I was given the right to park in? I paid $120 to park in that lot. I understand the crew needs space for equipment, but why can't they use their own space?
If the construction crew really wants parking space 0551 so badly, why don't they tell the office they need that space, and have them relocate me to a new one? Or another new one, I should say.