Fraud Fish Filet Exposed in Ohio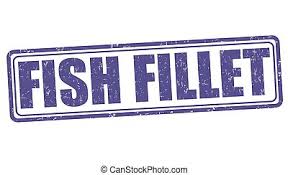 "We've got weights in the fish!" 
September 20th, 2022, a remarkable uncovering of the Ohio fishing tournament's store: "Our Hero," the Lake Erie Walleye Trail director, Jason Fischer, caught the two potential felons after realizing that the fishermen's fish weight seemed suspicious–they weighed almost twice as expected. After hearing a slight uproar from the crowd to express their concern, Fischer felt the fish and cut them open with a knife. He then discovered the true culprit of their suspicion: lead weights. 
The two men, Jake Runyan, 42, and Chase Cominsky, 35, attempted to cheat their way to a $28,760 prize at an Ohio fishing tournament, using pre-filleted fish with ten weights stuffed into a total of 20 ounces between the fish. After the two men were exposed, they were disqualified from the Lake Erie Walleye Trail tournament. 
Authorities proceeded to seize Cominsky's boat and trailer used in the fishing tournament. Both were said to have been "intended for use in the commission of a felony," said the prosecutor's office of the Ohio Department of Natural Resources and the Hermitage Pennsylvania Police Department
"I take all crime very seriously, and I believe what these two individuals attempted to do was not only dishonorable but also criminal," stated Cuyahoga County Prosecutor Michael O'Malley on October 12th. 
This disgrace to fishing tournaments has moved to trial. Runyan and Cominsky were indicted by a grand jury on extensive charges, including cheating, attempted grand theft, and possessing criminal tools–all felonies. In addition, Runyan and Cominsky are being charged with unlawful ownership of wild animals, a misdemeanor, for the alleged possession of walleye parts on their boat. Both suspects were released on personal bonds of $2,500, but a pre-trial is scheduled for November 9th. As of October 19th, both fishermen have pleaded not guilty to felony charges.  
This scandal was a blatant attempt to destroy the integrity of fishing tournaments, a severe crime. The two men have previously competed in previous fishing tournaments, but authorities are still attempting to prove if their earnings were fraudulent or not.
Scituate's CPR certified health and wellness teacher Allison Mulvaney had some questions: "What caused someone to go through all the trouble to do that? When people commit crimes, I think we should sit back and say, 'Why did they need $30,000 that badly?'" 
In regards to punishment, Mulvaney believes potential felony charges are "a little extreme for fishing." 
As for the future, Mulvaney commented, "I don't think we've seen this commonly, which is why it's made the news. I'm not sure we need to invest energy–with other things wrong in the country–with miss-weighed fish in fishing tournaments."
In a  fishing town such as Scituate, this issue may be near to many residents–even recreational fishermen. Mulvaney commented, "I think most people who go fishing–love fishing and love the sport."
More than a hobby, fishing is a livelihood, and the injustice of this act, even at a tournament, is clear. This case is still ongoing, but one thing is for sure: the fraud fish filet will not be tolerated.