"LIFTing" Freshmen Up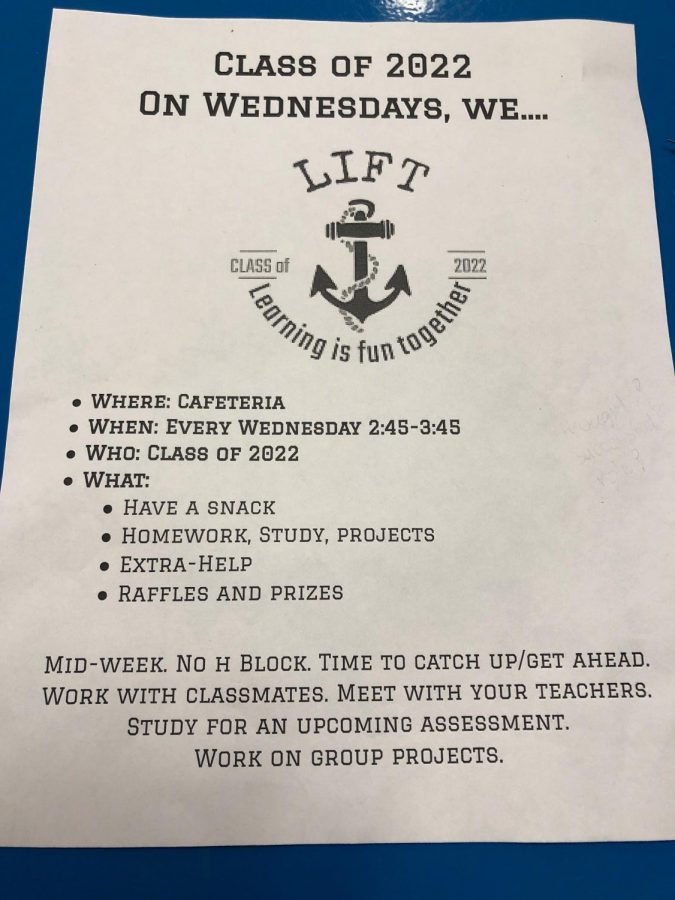 SHS freshmen are going to be "lifted" with motivation as they embark on a new after-school program. Every Wednesday from 2:45 to 3:45 p.m., freshmen will have the opportunity to eat snacks and work on homework or projects with the aid of their teachers and National Honor Society members through a new program, Learning is Fun Together (LIFT).
There will also be exciting raffle opportunities–maybe even Dunkin' Donuts gift cards–for students who participate. With this weekly program, freshmen can not only get schoolwork done–they can also win prizes and have fun!
SHS guidance counselor and facilitator, Sharon Mohr, explained this initiative. According to Mohr, freshmen teachers "wanted to offer an opportunity" for the freshmen students to stay after school and get a head start on their homework. The LIFT program gives students the chance to "ask questions of each of the curriculum specialties." Teachers from each subject will be available for students.
During January's midterm week, freshmen class officers hosted a similar event to LIFT on Wednesday and Thursday after school. During January's event, officers sold snacks to raise money for the freshman class. The success of that event sparked the development of a long-wanted after-school study session.
Along with homework help, freshmen will be in a social environment complete with snacks and raffles. Mohr said the program will reach its full potential if there is strong participation among both tutors and freshmen students.