Melanie Coogan Helps Make SHS the Best it Can Be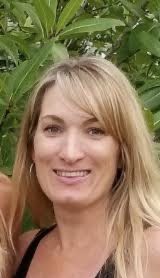 Melanie Coogan, an administrative assistant at Scituate High School, is new this year, having previously worked in a similar position at Norwell High School. Coogan has an important role in the office: Her responsibilities include arranging for coverage when teachers are absent or need their classes covered. 
A five-year resident of Scituate, Coogan has also lived in Hingham, MA, and Charleston, South Carolina. She grew up in Lincoln, Rhode Island, where she attended high school. After graduation, Coogan attended Johnson and Wales University, a private university with its main campus in Providence, Rhode Island. 
Coogan has a son who is a sophomore at Boston College High School and daughter who is a 7th-grade student at Gates Middle School. Their family pet is an 8-year-old black lab named Molly, whom she adores. 
Coogan said her most notable experiences at SHS include "meeting such awesome co-workers" and "playing a part in making Scituate High School the best that it can be." Outside of work, she enjoys spending time doing yoga, reading, and walking her dog.