Ms. Dean Seeks New Opportunities in Florida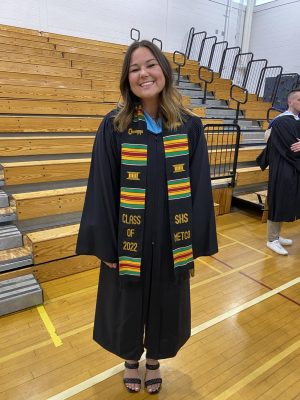 As the senior class graduates and moves on with their lives, SHS English teacher Robin Dean is also starting an exciting new chapter: Relocating to Sarasota, Florida, Dean will be working as a middle school English teacher at Sarasota Christian School, a private K-12 Christian school.
With her kind attitude and extremely positive teaching style–not to mention her comfortably decorated classroom–Dean has made a long-lasting impact on the SHS community. Outside the classroom, Dean made numerous connections with students in her role as the faculty supervisor for the SHS fitness center. Known for her school spirit, Dean regularly attended sports games throughout the school year–especially hockey and basketball games.
Although Dean will miss her SHS family, strong family ties led her to seek a new position in Sarasota. Saying she has enjoyed being "surrounded by people who are really good at this job," she has learned to love her students but also "hold them accountable and push them to excellence."