Matty Ward Takes Ornithology Studies to New Heights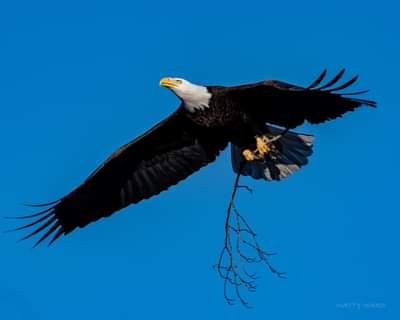 For the past two years, SHS Class of 2019 alum Matthew (Matty) Ward has been working hard to expand his creative outlet by photographing the natural scenery and wildlife on the South Shore of Massachusetts and beyond. Spending significant time perfecting his photos and finding just the right angle to capture the ideal viewpoint, Ward's interest in photography was inspired by SHS science teacher Stephen Maguire's ornithology class. According to Ward, during his senior year of high school, he "started to get interested in taking pictures of the birds." He then started to "dive deeper into photography" and was ready to "experiment with other subjects."
Ward says his favorite bird to photograph "would probably be owls of any sort." The idea behind "tracking them down and finding them gives such a joy when finally finding one," he explained. "They all have their own personalities and behaviors," which makes them a fascinating subject to photograph.
To capture perfect shots, Ward uses different techniques that "most people wouldn't think to use." When he takes pictures of surfers, for example, it may look like he is "in the water, but this is all due to the angle and altitude" of the shot. Ward says his techniques have been discovered by "talking to others, doing research, and trial and error when out taking pictures." 
Feeling a sense of enjoyment when photographing in nature, Ward explained that his favorite part of taking pictures is "the journey behind the pictures and the stuff you don't see." Although he doesn't love the idea of organizing and editing all the pictures, Ward emphasized "the results are so worth it."
Ward has a certain vision of where he wants to take his photography career, and he is hopeful it can happen. He would "love to do photojournalism in the Middle East or Southern Africa." He would also "love to try and go to all fifty states to do landscape and nature photography." 
In the meantime, Ward has met several different people who have influenced his photography. Although these people are "mostly retired people who need a new hobby to fill their time," he has also met a few photographers his own age, and they have "become very close." When considering advice for young photographers, Ward emphasizes the importance of not letting any failures set you back. "Like anything in life," he says, "the more time and effort you put into it, the more you will improve and be more knowledgeable."
To view or purchase Matty Ward's photography, follow @mattywardphotography on Instagram or search Matty Ward photography on Etsy.