The Stinky Monkey–Izzy and Maggie's New Empire
Local entrepreneurs inspired to use their creativity to start a business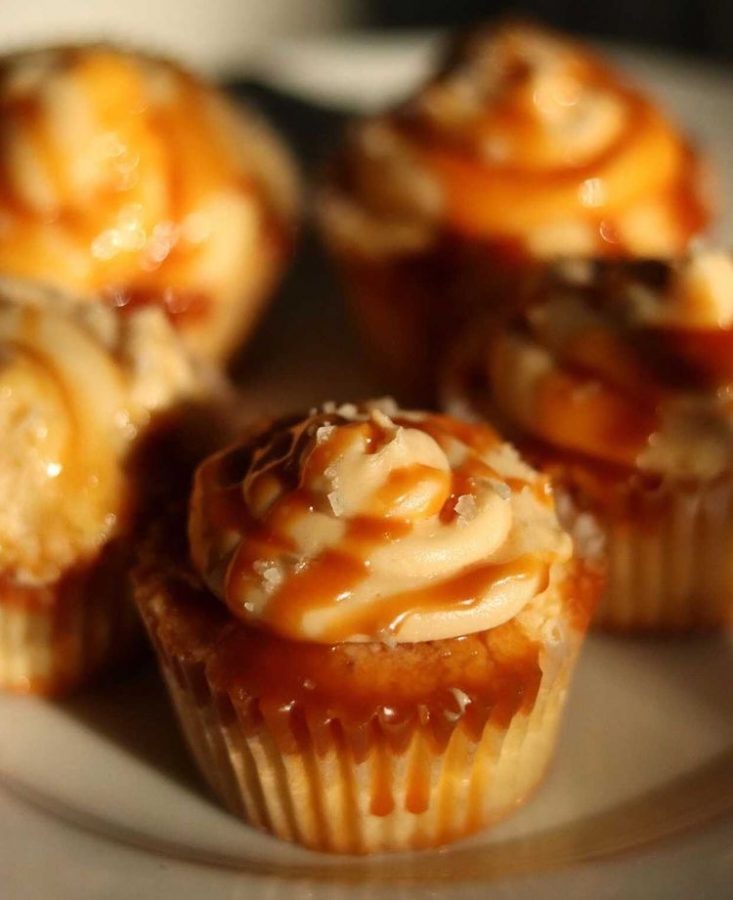 For some, quarantine provided the inspiration to turn a personal passion into a source of personal income. Izzy Jarnot, a senior at SHS, and Maggie Blake, a graduate from the class of 2020, made good use of their quarantine by developing their very own business, roping in anyone who is seeking out a sweet treat or a piece of handmade jewelry.
Their online business, The Stinky Monkey, offers various baked goods, such as cookies, scones, cupcakes, French macaroons, and the unique "Stinky Monkey Cookie." All of these are available for order and are made from scratch in various sizes and flavors.
When Ordering from this local treasure, you can expect to have it delivered right to your doorstep, courtesy of the owners. Jarnot–the baker of the two–comments, "I've been baking since I was two years old, when my dad let me pour the flour in the pancake mix, and I haven't stopped." Developing her love of baking from a true passion, Jarnot continues to deliver exceptional goods to the public.
Blake, who is a freshman attending Middlebury College, plays a more artistic role with  The Stinky Monkey. With a love of photography and everything creative, she "tends to work on the social media aspect" and helps create jewelry with Jarnot. Everything from rings to earrings to necklaces, Blake and Jarnot hand make everything for their customers. "I do the baking and we both make the jewelry and do deliveries," Jarnot commented. Splitting their profits, these entrepreneurs donate a little extra to charity each week.
When asked how they developed the idea for the business, Jarnot stated she always had businesses while she was growing up, "like homemade dog treats and a lemonade stand." When those business ventures stopped, she said she "always wanted to do another." The two amazing friends and current business owners realized they could turn their love of creativity into something more. "We always wanted to work on something together and this felt perfect," Blake remarked.
If you're interested in getting your own taste of Jarnot's signature snickerdoodles, or maybe a new set of earrings, you can contact them through their Instagram page @thestinkymonkeyscituate. Here you can find various menus, photos of their jewelry, mouth-watering images of macaroons and cupcakes, along with other information you might be interested in. In their stories, you can find evidence of donations, more baked goods, and jewelry.
Jarnot and Blake are fast and friendly, as getting back to you about your order is a high priority. When purchasing from The Stinky Monkey, you will always receive the best homemade goods, and you feel like a top priority, according to Jarnot and Blake. With genuine talent and commitment, they run their business efficiently, creating new menus for each season, and interacting with their followers. The two are always concerned about the quality of their products, and most of all, how they can improve them.