Coffee Clash: Best Spot in Scituate?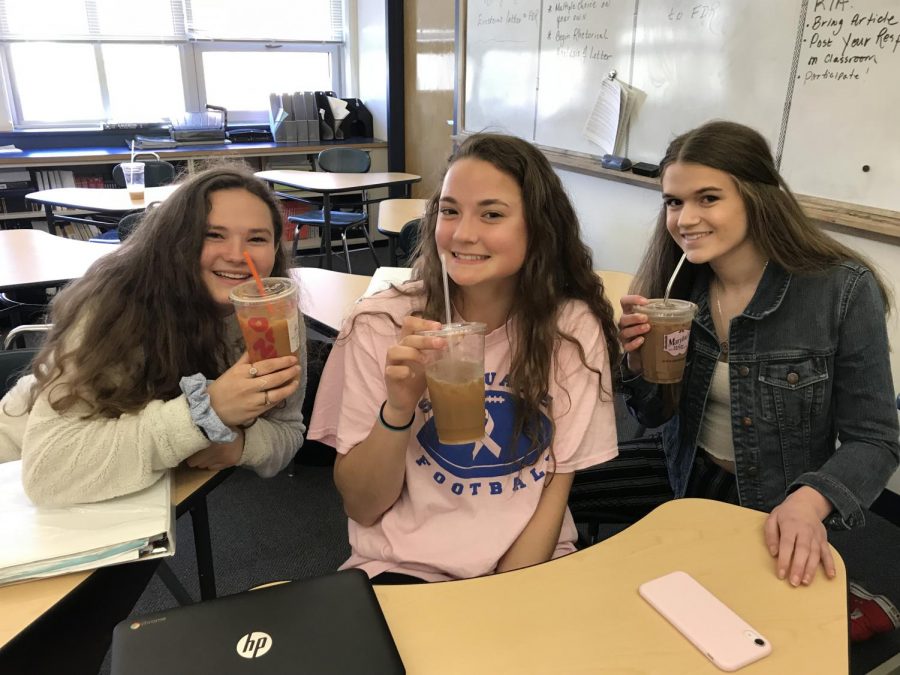 Iced coffee represents the lifeblood of high school students across the Commonwealth. But for many students at SHS, access to caffeine can make or break their day. With so many coffee shop options in Scituate to choose from, reporters Caroline Stevenson and Colleen Secaur had to take it to the streets to find the most desirable coffee spots in Scituate.
Although she's not a regular coffee drinker, junior Sasha Daraskevich has quite a few opinions on the local options. Describing Lucky Finn as "hipster," the harbor Dunkin Donuts as "harbor rat," and Coffee Corner as "upbeat," Daraskevich was relatively complimentary of the harbor-area coffee establishments. With apologies to the students who work at the Driftway Dunkin, Daraskevich said she prefers the harbor location.
Among the students polled, another harbor establishment, Coffee Corner, seemed to be a gleaming light of hope. "I would personally say the best place to get a coffee is Coffee Corner," junior Maddy Porter explained.  Anticipating her next trip to get a regular iced hazelnut with milk and sugar, Porter gushed, "I am a big fan. I'm a regular every Wednesday–every Wednesday I get myself a coffee and a bagel."
A multitude of SHS students seemed similarly enamored with Coffee Corner. When asked to name her favorite coffee shop, junior Hannah Sylvester said, "I would have to say, it would definitely, 100 million percent, be Coffee Corner." Sylvester praised her recent order of an ice cold white chocolate chip coffee, topped off with cream and sugar.
A second favorite spot in Scituate that deserves recognition is the Marylou's in North Scituate, a classic spot for high school students in search of a sweet treat with creative flavor combinations. Recalling the deliciousness of an iced vanilla hazelnut coffee, junior Meaghan Murray said she's ready to go to war for the spot, saying, "I will fight for this till the day I die–Marylou's is the best coffee establishment in Scituate."