Chinese Exchange Student Excited to Be at SHS
Chinese exchange student enjoys the South Shore scenery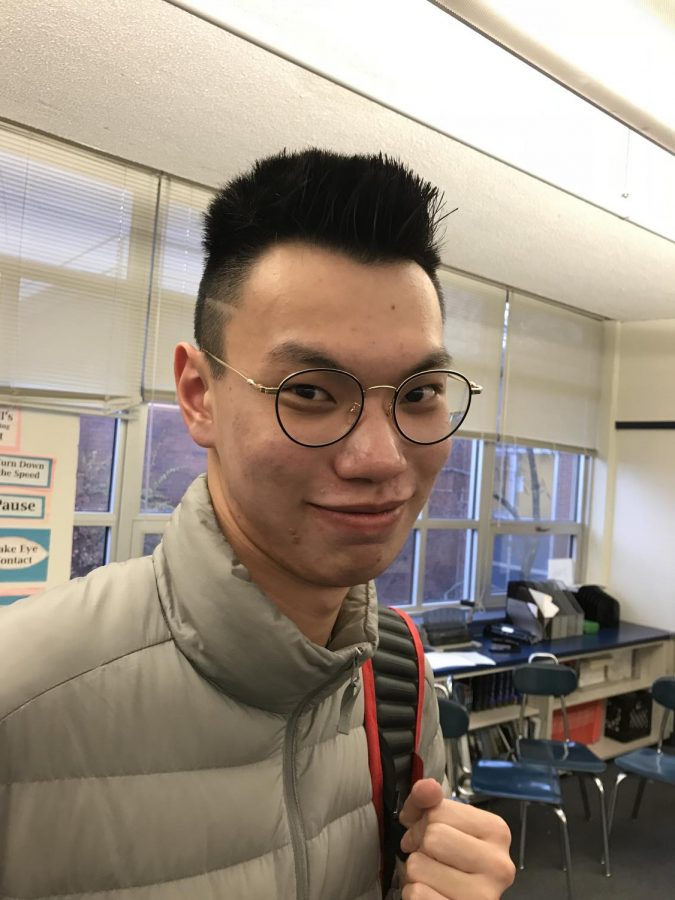 Julia Pasini and Hannah Carle
November 18, 2018
There are 7,911 miles between Scituate, Massachusetts, and Guangzhou, China. This long distance seems intimidating, yet for one new senior at SHS, Jonny Sit, it represents an amazing opportunity. Sit has always imagined studying in the United States. His dream was brought to life last spring when he looked through a list of U.S. high schools willing to host him. After extensive research, he settled on Scituate High School.
Sit, whose legal Chinese name is Sit Zoen Hei, prefers to go by Johnny here in the U.S. Sit enjoys classes such as literature, pre-calculus, and computer-aided design, and he describes American high school as "much different" than Chinese high school. According to Sit, in China, teachers confiscate technology, and students remain in one classroom for the entire day.
Sit has adapted well to life as a typical American teen. Listening to Chainsmokers, taking day trips to Boston, and trying new foods–especially fried chicken–Sit likes spending time playing video games and enjoying the beautiful South Shore scenery and fresh ocean breeze. At present, he is living with a host family in Weymouth, where he spends most of his time. After school hours, Sit prepares for the SAT exam using applications such as Khan Academy.  
According to Sit, attending SHS isn't all fun and games, as he aspires to attend college in the States. This year, he hopes to pass all the mandatory MCAS exams so he qualifies for a diploma from SHS. Finishing out the 2018-19 school year at Scituate High School will be an exciting new experience for him.
Next time you see Johnny Sit, don't forget to say hello!