The Emma Chamberlain Effect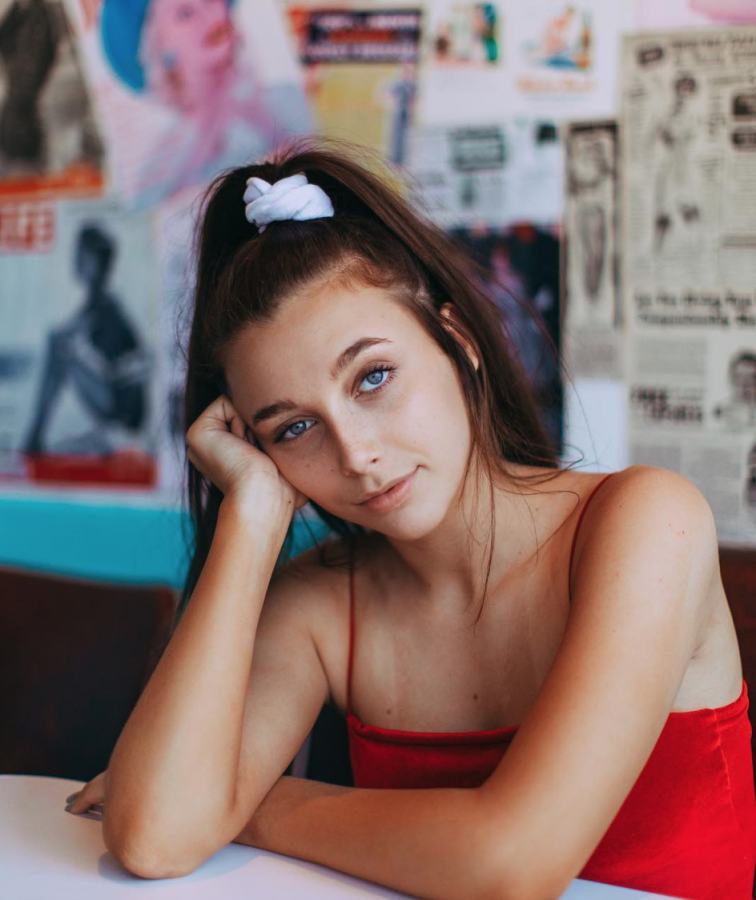 High school has been a breeding ground for new trends for decades. Since the rise of social media, different trends have exploded into nearly every aspect of the average high school student's life. Emma Chamberlain, one of the fastest growing Youtubers, earned her fame in 2017 and became a source of inspiration and relatability in thousands of teenagers' lives across the country. Her buoyant personality, often times quirky and engaging, has been the source of millions of followers, largely teenage and female, across the world.
When describing Chamberlain, Scituate High School students recognize her honesty, sudden popularity, "indie" fashion and music sense, and widespread influence. Junior Maddy Porter said, "She's known for being an influencer. I hate that word, but she is–she's known for being cool."
Social media influencers in this day and age are a dime a dozen. In fact, Urban Outfitters recently went viral for releasing an "influencer" costume consisting of leggings, a bra, sunglasses, and the "so-called" Emma Chamberlain fuzzy jacket. Urban Dictionary defines the term "influencer" as "someone who is "instafamous" only on Instagram or buys followers and likes."
Chamberlain has partnered with many other brands and has sponsored several companies. Chamberlain partnered with mobile retailer Dote in 2017. Dote lowered its prices on popular items including scrunchies and the Poopy Jacket that Chamberlain is known for wearing. Dote took a viral turn after Chamberlain announced her partnership. Many students worldwide have downloaded Dote, and it has become their main source of shopping.
Chamberlain launched her own brand, "High Key," where she sells her most favored pieces of clothing by fans worldwide for a lowered price. Apps like Dote, and brands including Urban Outfitters, Brandy Melville, and UNIF, have had an increase in income since Chamberlain has been the main role model for trends in the U.S.
The "fakeness" associated with these social celebrities seems to be something that has eluded Chamberlain though. Senior Charlotte Falvey, a self-admitted "loyal fan," said, "She's really honest with who she is."