"Ducks, Newburyport" Replicates the Chaos that is Modern-Day Thinking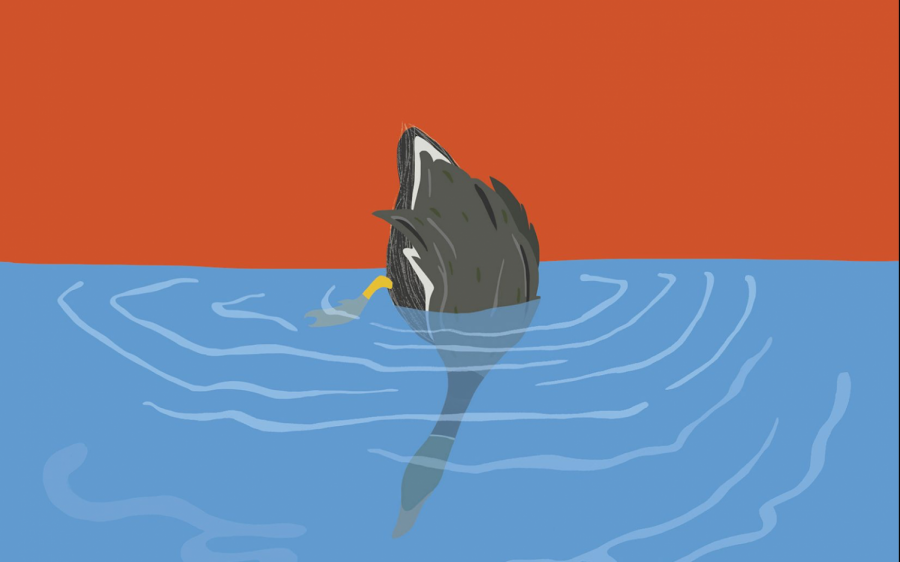 As the initial Coronavirus frenzy begins to settle down and the boredom begins the settle in, I've found myself searching for ways to fill up my day. With months of nothing but time ahead, I've finally run out of excuses to avoid Ducks, Newburyport, a novel by Lucy Ellmann, that follows the train of thought of a nameless Ohioan mother as she thinks about everything from the opioid epidemic to hydrangeas. And by the train of thought, I mean one single, seemingly never-ending sentence. It's clear why I've been putting off reading Ducks, Newburyport for so long: the idea of reading nearly 1000 pages of blocky text with no breaks in between is daunting. But, I realized that it's just as easy to judge this book as it is to become accustomed to the rhythm of the text. Within a few pages, I became lost in the mind of the narrator and found myself trapped in a surprisingly peaceful, meditative state.  
While it's easy to focus on the impressive gimmick Ducks, Newburyport presents, there are many other joys you can get out of this book other than marveling at its sheer weight. There are recurring thoughts and references that I caught myself looking forward to, such as the narrator's ability to connect every situation to Little House on the Prairie–or the clickbait ad titles that pop into her head out of nowhere. The narrator also manages to be extremely funny at times, which helped me stay engaged while reading. I nearly laughed out loud at all the times she internally censored herself in lines like, "mini porcupine meatballs on toothpicks, stick shift, gearshift, styptic stick, stiffy, dear me, what's gotten into me, the fact that earthquake cakes always seemed kind of tactless to me."  
One of the most fascinating facets of Ducks, Newburyport is how closely it replicates the chaos that is modern-day thinking. People are constantly being exposed to stimuli because knowledge and entertainment have become so accessible. With books, documentaries, and news being at our fingertips, our minds are constantly darting between the existential and the artificial, depicted in many of the narrator's tangential rants like, "the fact that you can't tell your kid that it's quite possible life has no meaning, the fact that I said she shouldn't worry about it, cop-out, Hopalong Cassidy, fossils, flossing …"  
One of the unforeseen consequences of tackling this book is my newfound habit of becoming sidetracked into my own train of thought, which as it turns out, has become a blessing in disguise as it helps me pass the time. Ducks, Newburyport has allowed me to settle into my mind and not focus on the reality that the school year has come to an abrupt close for many. I recommend giving it a read if you wish to do the same.