Mac Miller's Bittersweet Return
Circles conveys insight into what Miller could have been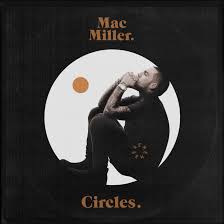 On September 7th, 2018, a well-known rap musician, Mac Miller, died from an accidental drug overdose at the young age of 26. His death shattered the rap industry and left so many of his fans, myself included, in grief, longing for some form of closure to his short-lived yet successful career.  
On January 8th of this year, Mac Miller's team posted a picture on his Instagram account announcing they were going to release his unfinished album, Circles, on January 14th. Circles is the companion album to the last album he released before his passing, Swimming. "Two different styles complimenting each other, completing a circle–Swimming in circles was the concept," the post wrote. Circles was a collaboration project between Miller and musician and producer Jon Brion. After Miller's passing, Brion committed himself to finish Circles based on his time and conversations with Miller.
The album's first released single, "Good News," had me hooked on the whole album before it was even fully released. It was the perfect mix of something Miller had never done before, yet it felt so right and so true to his story. The songs that followed held up to that exact standard. The album has such a songwriter feel that was most certainly present in Miller's past albums but more exemplified this time around. The use of low-fi piano and soft guitar strumming along with Miller's one of a kind voice is so attractive and beautiful–I hesitate to even categorize the album as rap. 
Alongside such beautiful musicality and sound-making that is present in Circles, Miller uses lyrics that convey strong emotion and insight into what his future could have been. He is simultaneously a sorrowful, emotion-filled person as well as a hopeful optimist, which creates something really dialectically beautiful. 
Undoubtedly, this return was full of sadness and emotion for Miller's fans, but Circles is a testament to the legacy of Miller's talent: someone's art is never truly over after they pass. Jon Brion and Miller's team were able to create an album that made it feel like Miller is still here creating art, which makes you question if the artist's process does ever end. Even with this being his final released album, Miller's art will continue to impact and shape the music world and anyone who listens.