"You" on Netflix has become extremely popular. Is it for the right reasons?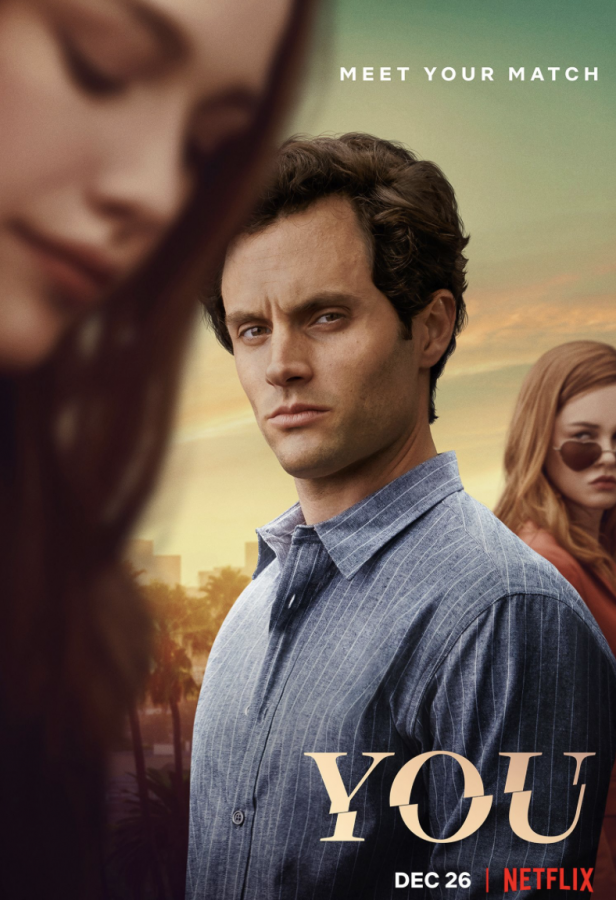 The first words of You, after some glamorous swooping shots of the Manhattan skyline, are of the main character–Joe Goldberg, played by Penn Badgely–voyeuristically commenting on an attractive customer at his store, both her physical attributes and assumed interior life. This doesn't come as much of a surprise to fans of the show, as it revolves around an attractive young man and his relentless pursuit of a woman he meets by chance–a pursuit that crosses the line from valiant to utterly terrifying.
This first scene is also an excellent summation of what the show is trying to achieve, whether it hits the mark or veers off at certain points. The showrunners, Sera Gamble and Greg Berlanti, along with the lead actor, Penn Badgely, are grappling with heavy and prescient themes of toxic masculinity, modern love, and gender relations. Badgely himself has said the show, in his point of view, is about "how far we [society] will go to defend an evil white man." The most interesting thing is that it's been proven we will go very far indeed.
According to Netflix data released at the end of 2019, You: S2 had the 5th most popular US series release on the platform of the year (it was released just five days prior). Viral memes around people who do lighter versions of the stalking Joe does on the show on TikTok are everywhere. Teenage celebrities such as Millie Bobby Brown have defended Joe's actions, saying, "'He's not creepy, he's in love with her… just watch the show.'"
The show's marketing, and some motifs used throughout episodes, are emblematic of a romantic comedy, albeit one with a darker underbelly. Showrunner Sera Gamble, the rare female showrunner even in an increasingly diversified field, said the purpose of this archetype of the classic male romantic hero is to " 'burn it [this image] to the ground.'" Despite the intentions to offer a subversion of the dedicated, romantic male hero, sometimes the balance in You is toed less than delicately.
Many viewers see the character of Joe Goldberg as an antihero, someone whose actions are objectively wrong but convinces the audience to root for them nonetheless. The fact that the character is classified as this, rather than a straight-up villainous figure, shows perhaps that You isn't pulling off the nuances it thinks it is. Subjugating Joe's love interest in season 1, Beck, into an attractive female love interest fit to be projected upon is not a subversion of the existing romantic comedy genre. Rather, classics of the genre such as Pretty Woman and Annie Hall, despite the target audience being young women, display their female love interests as objects of desire, a reflection of what the male hero wants to see.
That's not to say You isn't a thematic failure–it didn't become extremely popular by accident. As Joe's actions increase from stalking Beck's apartment to holding her hookup captive to eventually killing her (spoiler!) because she ultimately did not live up to his preexisting expectations of a love interest, the viewer is left constantly questioning their sympathy for Joe. That said, it ultimately disappoints in its subversion because it never really attempts to shift focus from him. We sympathize with him because he is an attractive, smart, seemingly caring white man. However, the audience is never given ample opportunity to sympathize with the object of his obsessions, and that's where You fails to cross the line from a dissection of the genre to an outright indictment.
The romantic comedy and all of its tropes is a genre ripe for parody, subversion, and satire. However, when infusing it with murder mystery and thriller in a unique way, You does ultimately sets a more dangerous and destructive precedent. If you're looking for a more scathing and nuanced takedown of the genre, please, just watch 500 Days of Summer (that movie's male protagonist is Joe Goldberg, minus the glass box of murder). And heed Penn Badgely's words of warning–don't defend the evil white man.