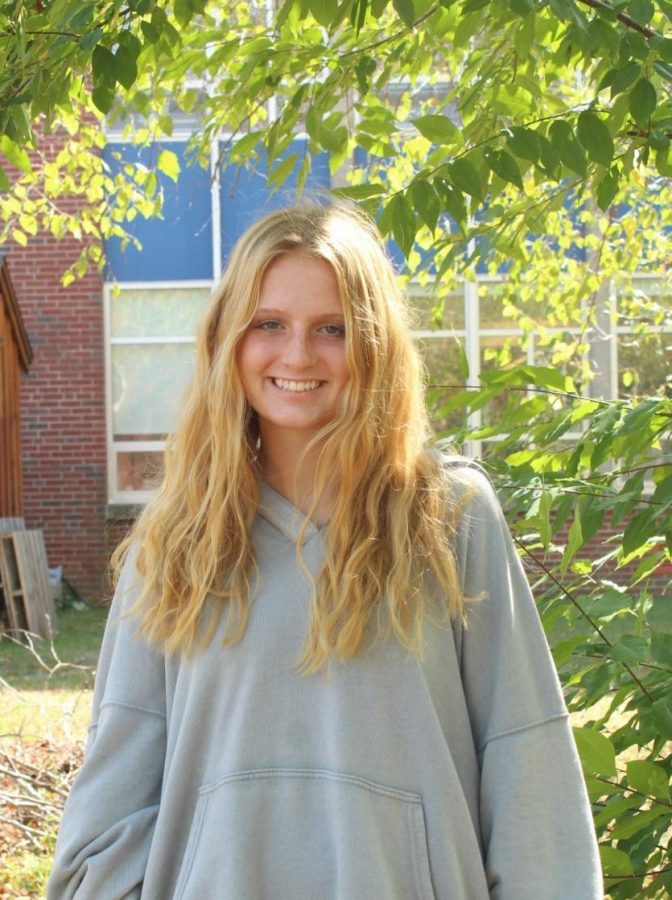 Sydney Washburn (she/her) is a friendly, adventurous, and funny 16-year-old junior. In this unprecedented year, she hopes to achieve better time management along with maintaining good grades through the hybrid style of learning. Outside of school, Sydney enjoys playing soccer and tennis. She made the varsity tennis team during her freshman year and is a three sports athlete. She also enjoys painting in her free time and writing creatively, which is why she is taking Honors Journalistic Writing.
Sydney's interest in journalism was sparked when she took Intro to Journalism last year with SHS English teacher Kate Harwood. This year, Sydney hopes to write about a variety of relevant and interesting topics. She also wants to make voices in the community heard--especially those who may have felt silenced in the past. 
One of Sydney's many aspirations for the future is to travel the world. Since she was young, Sydney has always wanted to travel and interact with different people and cultures. She wants to travel to Europe, as well as England, Australia, and Hawaii. Sydney traveled to Spain with her club soccer team in 8th grade, which is the only time she has been out of the country; however, she hopes this international trip will be the first of many. Sydney also plans to participate in service projects with the goal of helping people in third world countries and giving citizens an improved life. 
Sydney Washburn, Staff Writer
Nov 29, 2020

2020 Holiday Gift Guide

(Story)

Nov 08, 2020

Fall Sports Return with New Rules

(Story)