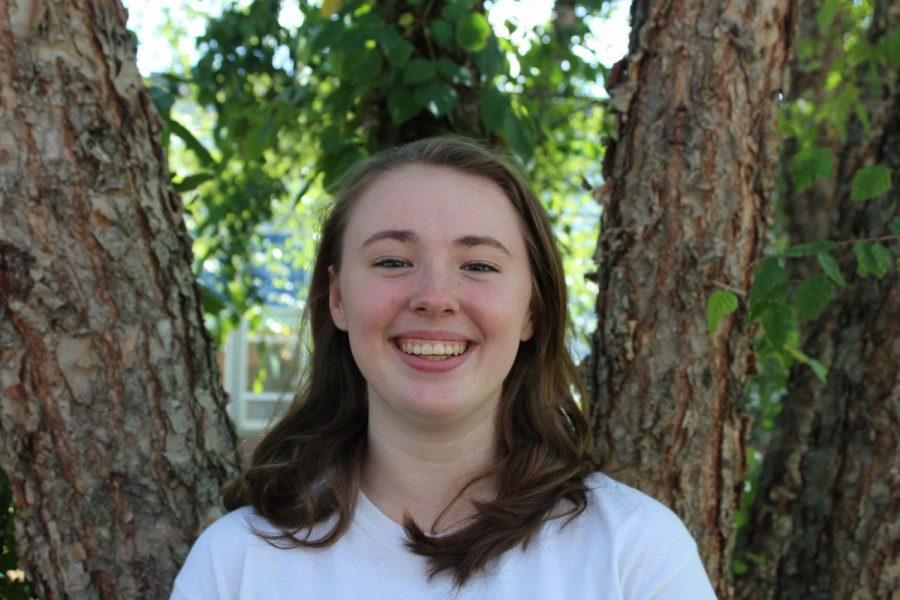 As senior Mia Snow enters her last year at Scituate High School, she could not be more prepared to make The Scituation the best student publication it can be. In her role as this year's managing editor, she hopes to help train the newest staff members and continue her reputation as the resident film and television critic.
During her time at the Scituation, Mia has written a variety of film and culture-centered pieces during her junior year, a topic she's very passionate about. Upon being asked, her favorite directors are Stanley Kubrick, a true cinephile's director, and Yorgos Lanthimos, known for his meticulous production and surrealist plots. Meanwhile, in terms of actors, Mia is the SHS expert when it comes to Daniel Day-Lewis's acclaimed catalog of roles.
When it comes to future pursuits, though, Mia's passion lies in writing. Taking inspiration from acclaimed novelist Kazuo Ishiguro, who penned such works as
The Remains of the Day
and
Never Let Me Go,
Mia
 hopes to build a more refined writing style in Ishiguro's terse yet eloquent prose. She also enjoys writing by acclaimed novelists such as Terry Pratchett and the classics of Emily Bronte.
In her free time, Mia enjoys playing soccer and contributing to Fathom, the SHS literary magazine. She also works at Crust Pizzeria as a cashier and delivery person. 
Mia Snow, InDesign and Managing Editor
Apr 02, 2020

"Ducks, Newburyport" Replicates the Chaos that is Modern-Day Thinking

(Story)

Mar 27, 2020

Instagram's adult.bb is Contemporary and Compelling

(Story)

Feb 13, 2020

What's After New Hampshire?

(Story)

Jan 31, 2020

"Love at First Sight," but Finally with Some Edge

(Story)

Jan 19, 2020

Little Women brings newfound warmth and sensitivity to a timeless story

(Story)

Jan 08, 2020

Is a "Green" Cafeteria on the Horizon at SHS?

(Story)

Dec 10, 2019

Where is Mr. Guanci Now?

(Story)

Nov 04, 2019

NEASC Accreditation Committee Visiting SHS in November

(Story)

Sep 23, 2019

The Future is Bright for SHS Althletic Fields

(Story)

May 08, 2019

Consider Volunteering at the Animal Shelter

(Story)

Feb 08, 2019

Still Looking for Volunteering Hours? Try the Animal Shelter!

(Story)

Jan 15, 2019

Reluctant to Join DECA? Why Not Give it a Try?

(Story)

Jan 15, 2019

SHS Drama Club Scores a Hit with Mamma Mia!

(Story)

Jan 15, 2019

Mingels Takes Directorship at UMass Lowell

(Story)

Jan 15, 2019

We Can't Forget Amnesty

(Story)

Jan 11, 2019

Keeping up With the Debate Team

(Story)

Dec 21, 2018

Behind the Scenes of the iExcel Program

(Story)

Dec 10, 2018

Bradley Cooper and Lady Gaga shine in A Star is Born

(Story)

Nov 27, 2018

History Classes Need a Broader Focus in the US

(Story)

Nov 21, 2018

Internet Censorship at SHS is Too Strict

(Story)

Jun 18, 2018

French III Students Learn Life Lessons While Reading Oscar et la Dame Rose

(Story)