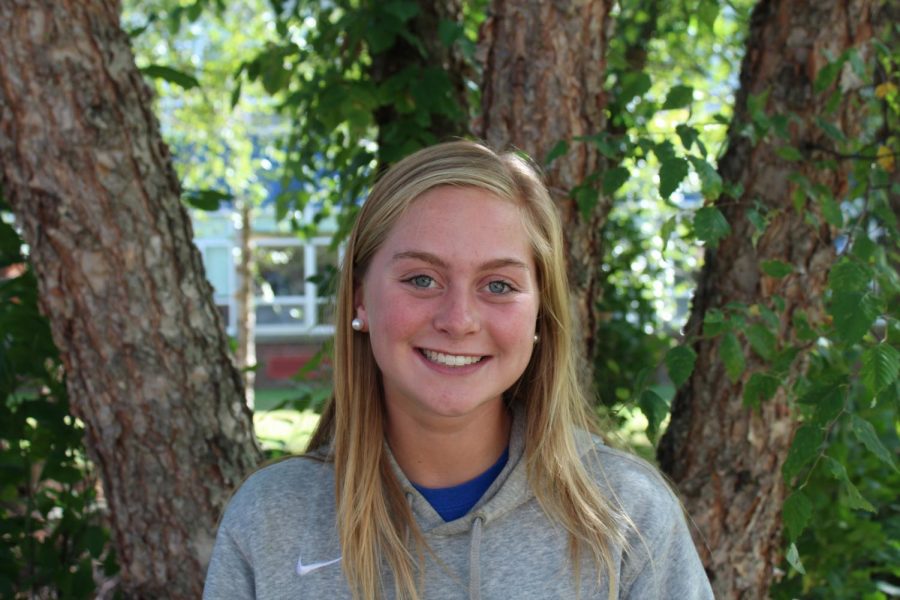 Junior Mia Peterson is beginning her first year with the Scituation in the hopes of improving her writing and editing skills. English and Business classes as among her favorites at SHS, so her decision to give journalistic writing a shot makes sense.
Outside of class, Mia plays field hockey in the fall and participates in track during the winter. However, her best sporting endeavor has always been lacrosse. By her own admission, playing lacrosse is extremely important to her, especially since she's been a member of the girl's varsity team since her freshman year, an achievement in itself. During her sophomore year, Mia was named an All-Star and won the esteemed Coaches' Award.
In the future, Mia hopes to attend college, and if all goes right, her professional work won't involve "sitting all day." Currently employed at Scituate's Coffee Corner, a high school favorite, Mia keeps busy serving customers breakfast sandwiches and caffeinated beverages. Juggling academic interests, team sports, and a part-time job isn't easy, but Mia takes it all in stride.
Mia Peterson, Staff Writer
May 19, 2020

Summer in Scituate Feels Different This Year

(Story)

Mar 18, 2020

Class of 2021 Prepares for this Year's Prom

(Story)

Mar 11, 2020

SHS Basketball's Ohana

(Story)

Mar 11, 2020

Alicia Keys United Music Fans During This Year's Grammy Awards

(Story)

Mar 02, 2020

Sarah Irish Commits to Siena College

(Story)

Jan 31, 2020

Innovation Pathways Questions

(Story)

Jan 29, 2020

New Policy of midterms increases stress

(Story)

Dec 10, 2019

Snow Days Never Get Old

(Story)

Dec 05, 2019

Yeah, Basically These Guys are the Future of SHS

(Story)

Nov 26, 2019

Thanksgiving Day Football Game Celebrates New Turf Field

(Story)

Nov 20, 2019

Scituate Athlete Maggie Masuret Commits to Villanova University

(Story)

Nov 11, 2019

Governor Baker Suspends Sale of Vaping Products

(Story)

Nov 11, 2019

2019 Credo Projects Focus on Self-Reflection and Nature

(Story)

Oct 29, 2019

Cross Country Team on the Rise

(Story)