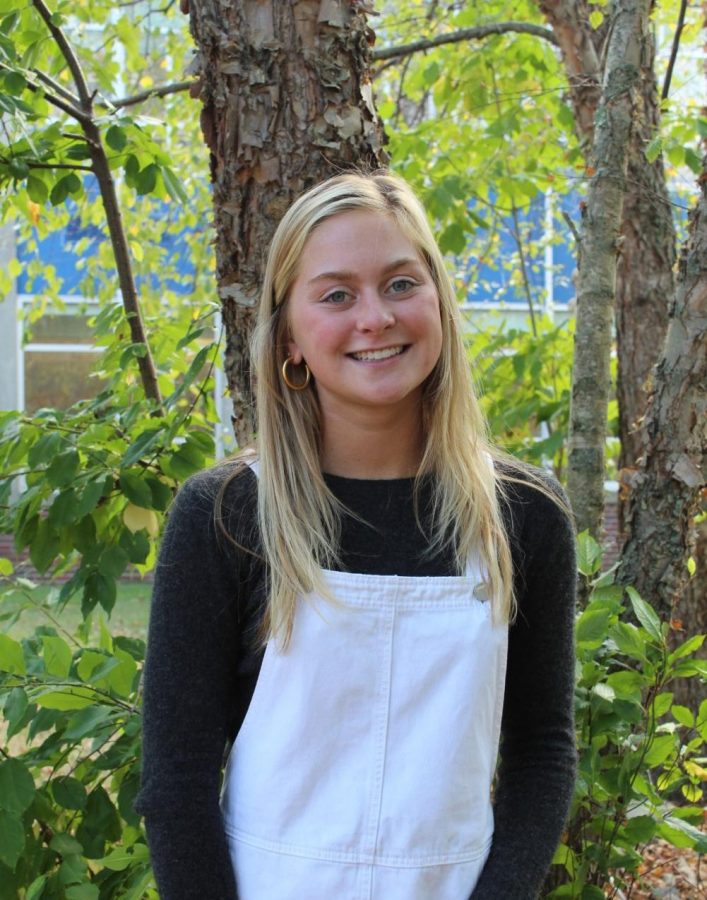 Starting her second year with
The Scituation
, senior Mia Peterson (she/her) is looking forward to expanding her writing abilities and becoming more educated on certain topics. Her love for writing stemmed from taking Intro to Journalism during her sophomore year, and it has continued through her high school career with three years of journalism experience. 
Besides her education, Mia is a three-sport athlete at Scituate High School. Participating in field hockey in the fall, track in the winter, and lacrosse in the spring, Mia received the Defense Award for field hockey during her junior season.
Mia has always been a highly motivated student-athlete, but her enthusiasm is also appreciated outside of school: Spending her weekend mornings working at Coffee Corner, a favorite local breakfast cafe, Mia enjoys meeting people from the community while serving them coffee, bagels, and breakfast sandwiches. 
Mia is looking forward to extending her education and attending college, where she hopes to explore career opportunities. Known as an outgoing and happy person among her peers, Mia will continue to navigate her senior year and beyond with nothing but positivity. 
Mia Peterson, Staff Writer and Social Media Manager
Oct 30, 2020

SHS Athletes rise to COVID-19 during 2020 Fall Season

(Story)

May 19, 2020

Summer in Scituate Feels Different This Year

(Story)

Mar 18, 2020

Class of 2021 Prepares for this Year's Prom

(Story)

Mar 11, 2020

SHS Basketball's Ohana

(Story)

Mar 11, 2020

Alicia Keys United Music Fans During This Year's Grammy Awards

(Story)

Mar 02, 2020

Sarah Irish Commits to Siena College

(Story)

Jan 31, 2020

Innovation Pathways Questions

(Story)

Jan 29, 2020

New Policy of midterms increases stress

(Story)

Dec 10, 2019

Snow Days Never Get Old

(Story)

Dec 05, 2019

Yeah, Basically These Guys are the Future of SHS

(Story)

Nov 26, 2019

Thanksgiving Day Football Game Celebrates New Turf Field

(Story)

Nov 20, 2019

Scituate Athlete Maggie Masuret Commits to Villanova University

(Story)

Nov 11, 2019

Governor Baker Suspends Sale of Vaping Products

(Story)

Nov 11, 2019

2019 Credo Projects Focus on Self-Reflection and Nature

(Story)

Oct 29, 2019

Cross Country Team on the Rise

(Story)