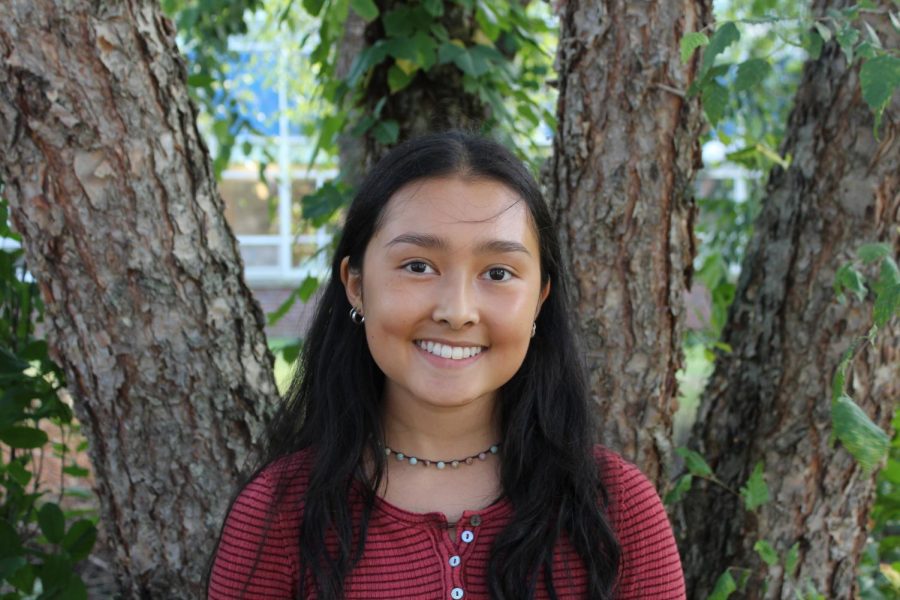 Senior Maddie Levesque is a prime example of what SHS students strive to be: outgoing, involved, and passionate about their goals. Throughout the past few years, Maddie has been running for the cross country team and stretching her creativity through different mediums in art classes. Most recently, she is learning more about equality and human rights through her involvement in Amnesty International and "Girl Up," a club that is dedicated to supporting women around the world. 
Since she enjoys the writing process, Maddie believes Honors Journalistic Writing will be one of her favorite classes this year. While taking Intro to Journalism during her sophomore year, Maddie discovered her interest in current events and politics. She's excited to delve into new subjects this year.
Outside the classroom, Maddie dedicates herself to being active, joining her dad on frequent runs through Wampatuck State Park. During the winter months, she also enjoys skiing and snowboarding. In addition, Maddie has volunteered at the Scituate Recreation Department and worked at their summer camp, Nautical Mile. 
Despite her busy schedule, Maddie is looking forward to starting a new journey: after high school, she hopes to major in liberal arts and work with an organization such as UNICEF. Maddie is determined to experience new cultures and spread positive change.
Madeleine Levesque, Staff Writer
Jun 01, 2020

A Letter to America

(Story)

May 19, 2020

Scituate Welcomes William Burkhead as New Superintendent

(Story)

Mar 30, 2020

Substitute Teacher Shortage in Scituate Uncovers Underlying Issues

(Story)

Mar 18, 2020

Why Should You Take the Coronavirus Seriously? 

(Story)

Feb 13, 2020

The Growth of Tech Companies Poses a Risk to Journalism

(Story)

Feb 07, 2020

Greta Gerwig: Uprise in Female Directors

(Story)

Jan 16, 2020

2020: The Start of a New Decade

(Story)

Jan 06, 2020

Knowing about the Impeachment is Vital

(Story)

Dec 05, 2019

Farm to Tray Takeover at Scituate Schools

(Story)

Dec 05, 2019

Thanksgiving: The True Story

(Story)

Nov 11, 2019

A Familiar Town Meets A Familiar Face 

(Story)

Nov 04, 2019

Not Today: Today's Up and Coming Band

(Story)

Nov 04, 2019

Why Voting is Important in Today's Political Climate

(Story)

Oct 20, 2019

Scituate High School Welcomes Student from Brazil

(Story)