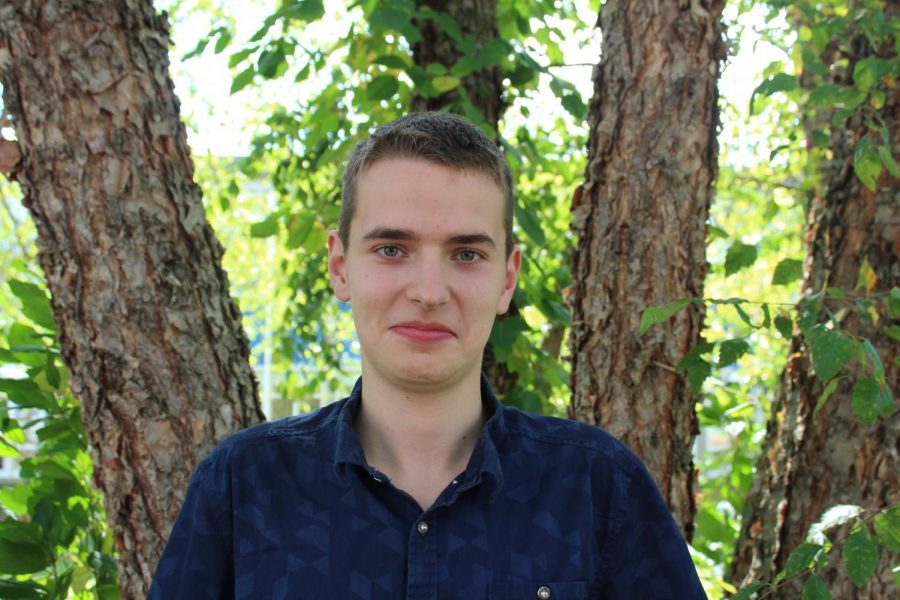 Senior Kyle Halevi uses his focus and confidence to write and design apps. Having taught himself how to code, Kyle has successfully built apps and sent them to the App Store. "I've always loved to build things," explains Kyle. He is passionate about how technology impacts culture, ensuring that his products are easy to manage and fun to use. 
Currently, anyone can download several of Kyle's apps:
Tally
, a counting app,
Cards
, a note tracking and sharing app, and
Split
, an app that lets you have two tabs open side-by-side. He has been designing apps for a total of six years and even had several apps featured in a magazine.  
While not working with technology, Kyle enjoys his history classes. He describes himself as "a big history fan." Currently, he is enjoying the coursework in his AP Psychology and AP Government classes. He previously won the upperclassman award for English.
As for extracurriculars, Kyle participates in the Debate Team and the Political Discussion Club. In the past, he was a member of the cross country and track teams. He also helped the SHS Drama Club design a new sound system for their productions. 
Although he's had minimal experience with journalism, Kyle joined
The Scituation
team with the goal of rethinking how the newspaper works. Throughout this year, he hopes to increase readership by creating a Scituation app and redesigning the website. He also designed this year's Scituation staff sweatshirt. 
In the future, Kyle aspires to design for Apple Inc. After graduating from SHS, he plans to attend college, where he will study design and philosophy. 
Kyle Halevi, Staff Writer
Apr 02, 2020

Apple's New iPad Pro Redefines the Computer

(Story)

Mar 05, 2020

Reinventing the Future: New Tech Trends Take the Stage at CES 2020

(Story)

Mar 05, 2020

On the Big Screen: How a Changing Streaming Video World Will Change Everything

(Story)

Jan 16, 2020

SHS Administration Can Do More to Promote Cultural Awareness

(Story)

Nov 10, 2019

Apple's New iPhone 11 Pro Establishes a Competitive Edge

(Story)