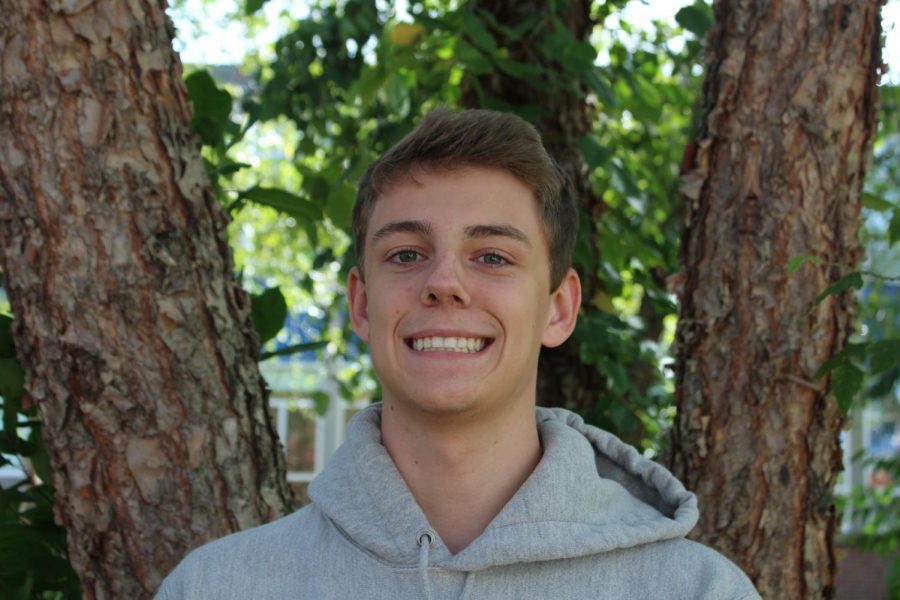 Senior John Woodland, better known as Woody, is described by his peers as a friendly, outgoing, social butterfly. Nevertheless, his demeanor in the classroom is focused, driven, and ambitious. Taking pride in giving back to his community, John joined the Scituation staff so he could write articles that focus on "letting the people of Scituate know what's going on."
At SHS, John takes an academic interest in the humanities, as shown through his recognition in the National History Honors Society. He also enjoys participating in student government as well as serving as a representative for the class of 2020.  In college, he plans to study business administration.
Outside of school, John works at TKO Malley's as a food runner and bar-back. He is also a two-time volunteer for the well-known Appalachia Service Project and plans to join their efforts for a third time this summer. In his free time, he likes shooting hoops and playing ping pong with the boys. 
John Woodland, Staff Writer
May 19, 2020

The Last Dance is the Michael Jordan of Documentaries

(Story)

Feb 13, 2020

NBA All-Star Weekend 2020

(Story)

Feb 04, 2020

#8 and #24 Play a Key Role in NBA Tributes

(Story)

Jan 13, 2020

Tiger Bowl Set to Make History

(Story)

Dec 09, 2019

Senior Lot Parking Blues

(Story)

Nov 20, 2019

Kayne West: Jesus is King Album

(Story)

Nov 02, 2019

Smooth Sailing for Scituate Sailors Boys' Soccer

(Story)

Oct 20, 2019

It's Han-Over for the Mall

(Story)