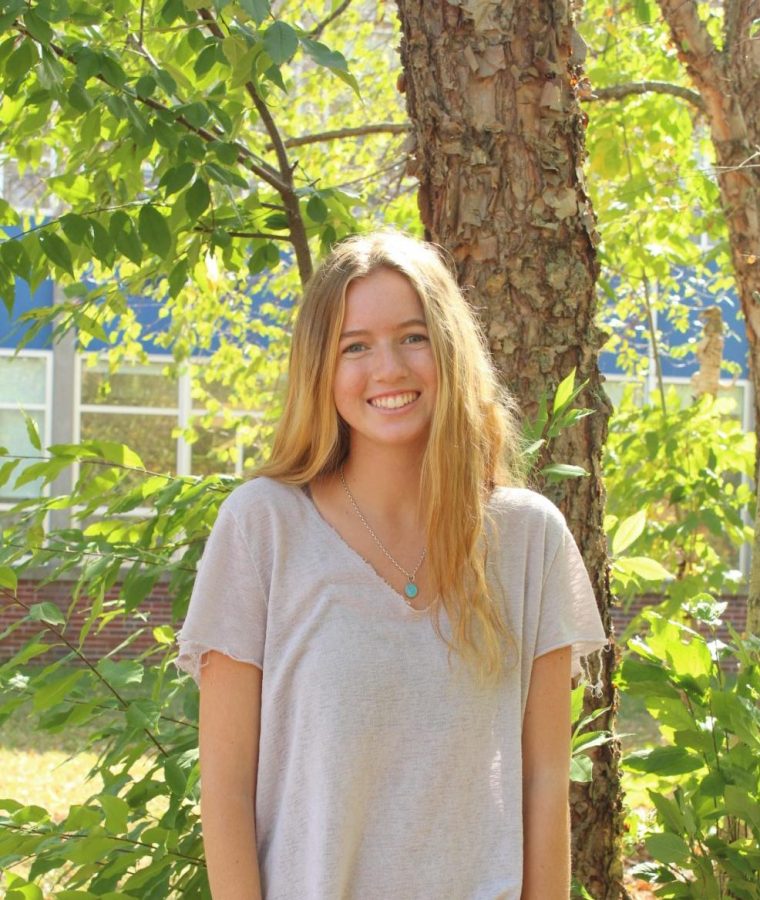 For many high school students, entering senior year can be a daunting task, with fearful feelings and nerves for what's to come. Yet, for senior Halle McCormack (she/her), a determined attitude and a dedication to success contribute to her optimistic outlook on what's to come--especially as she continues her journey with The Scituation as Co-Editor-in-Chief. 
Halle is described by her fellow classmates as a good listener. She is also determined and optimistic, helping those around her through both academic endeavors and life in general. Being a true fan of math and English classes, Halle plans to continue these passions in her future endeavors. In addition to her academic life, Halle participates in several clubs at the high school. Dedicated to educating students about the negative effects of bullying, Halle is the vice-president of Allies Not Bystanders: "I like it because it's a fun community to be a part of, and I like being able to see the impact the facilitation has on the ninth grade students," she says. Halle is also president of Best Buddies, a club that works to promote inclusion throughout the Scituate community. 
After taking Public Speaking and T.V. Production during her freshman year, Halle was inspired to take Honors Journalistic Writing during her junior and senior years. This year, Halle is truly looking forward to writing and editing for The Scituation and hopes to make an impact on the school community.
Halle McCormack, Co-Editor-In-Chief
Nov 16, 2020

A Virtual Thanksgiving

(Story)

May 19, 2020

Aurora Avallone Continues to Give Back

(Story)

May 19, 2020

COVID-19's Impact on this Year's Testing

(Story)

Mar 25, 2020

So, what can we do during the COVID-19 Outbreak?

(Story)

Mar 25, 2020

Reusable Bathroom Passes and Phone Homes Only Spread Germs

(Story)

Mar 21, 2020

COVID-19 and the Impact on this Year's Testing

(Story)

Mar 18, 2020

Unified Sports Promoting Inclusion at SHS

(Story)

Feb 13, 2020

SHS introducing Irish Literature to Program of Studies

(Story)

Jan 22, 2020

SHS Swim Record Broken By Freshman Megan Nelson

(Story)

Dec 17, 2019

Soucey Planning to Continue her Game at Fordham

(Story)

Dec 04, 2019

SHS Alumna's Art Chosen by the College Board

(Story)

Nov 11, 2019

Is SHS Truly as Safe as it Can Be? 

(Story)

Oct 29, 2019

Cross Country Team on the Rise

(Story)

Oct 18, 2019

Mr. Forde: The Student Wellbeing Superfan

(Story)

Oct 02, 2019

Peggotty Returns After New SPS Animal Policy is Adopted

(Story)

May 31, 2018

Later Start Time Decreased Tardies at SHS

(Story)