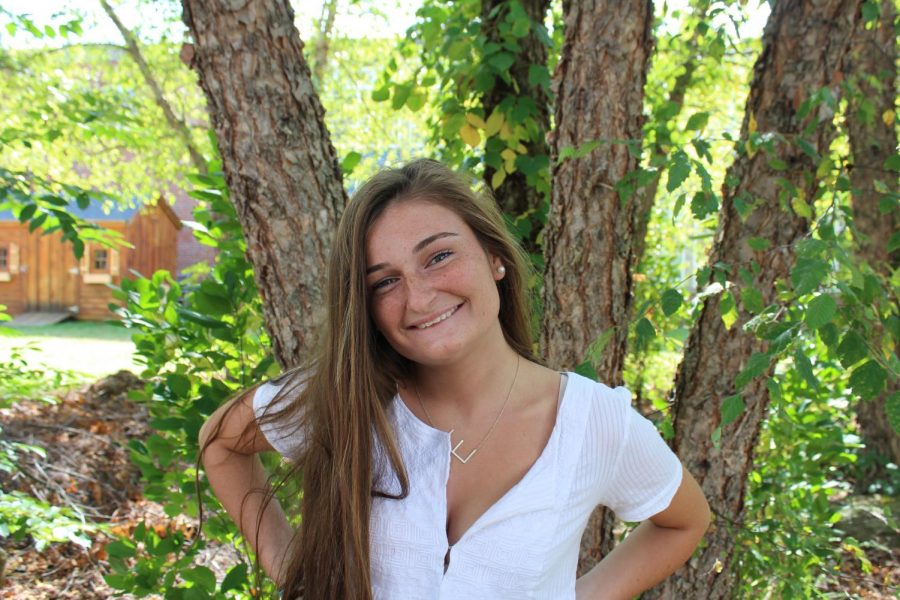 Meet senior Ellen O'Donnell, The Scituation's previous photo editor, and its newest social media manager. This year, she is most excited about
writing articles she feels passionately about and expanding The Scituation's influence in school and the local community.  
Ellen is involved in a plethora of activities at the high school, including field hockey, lacrosse, and student government. Serving as a captain for both the field hockey and lacrosse teams, Ellen is also a leader in the school community, representing her homebase for student government.
After taking Intro to Journalism during her freshman year and Honors Journalistic Writing during her junior year, Ellen is more than prepared to manage the journalism program's social media accounts. She's also looking forward to writing articles on topics that interest her.
As a fun, outgoing person, Ellen hopes to pursue a career that involves helping others. She would like to study psychology and nursing in college, and she plans to travel and contribute to non-profit organizations that benefit those in need.
Ellen O'Donnell, Social Media Manager
Apr 05, 2020

Eva Goldthwaite's Experience at DECA Competition Fuels Her Spirit

(Story)

Apr 05, 2020

Harry Styles' Fine Line Offers a Different Look

(Story)

Mar 30, 2020

The Very Temporary Environmental Impacts of Covid-19 

(Story)

Mar 30, 2020

The NDA Prom Domino Effect

(Story)

Mar 29, 2020

Bored? Check Out "Tiger King" on Netflix

(Story)

Mar 11, 2020

The Harsh Reality of Earning Money for College 

(Story)

Feb 04, 2020

The College You Attend Should Not Determine Who You Are

(Story)

Jan 23, 2020

Blue Turf Strikes Controversy over Potential Bird Strikes

(Story)

Dec 09, 2019

Dodgeball Tournament Unites SHS

(Story)

May 06, 2019

Anja Soltesz: Making SHS History through Rugby

(Story)

Jan 16, 2019

Social Media Controversies Raise Questions of SHS Digital Footprint

(Story)

Jan 15, 2019

The SHS Plague Returns

(Story)

Dec 10, 2018

Female Designers at the Forefront of Boston Fashion Week

(Story)