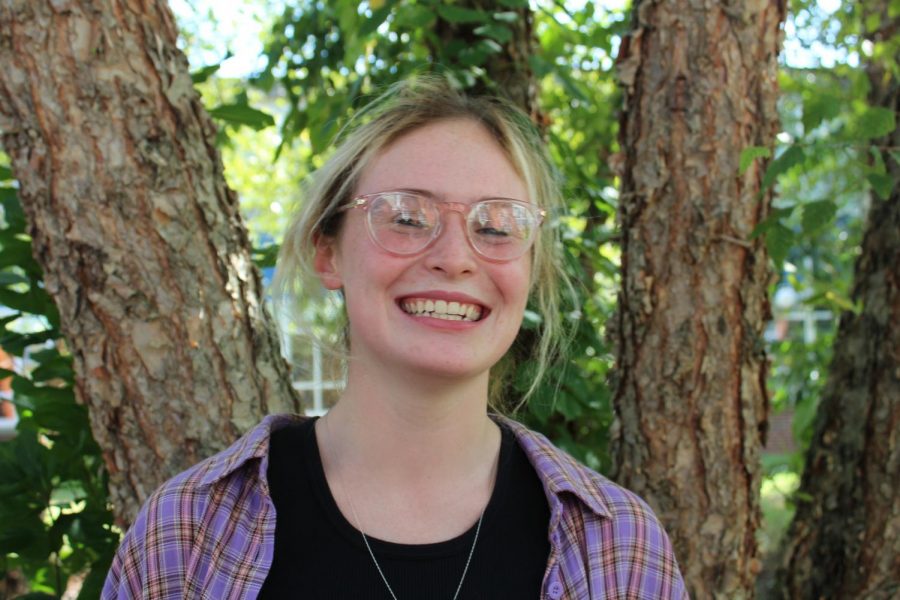 Beginning her second year at The Scituation, Colleen Secaur is enthusiastic about returning as one of this year's managing editors. Along with the responsibilities that come with a leadership position, she is looking forward to writing relevant cultural pieces, all while fostering a team environment.
Receiving inspiration from her idols in the journalism field, Colleen continues to give her writing style a unique voice. In particular, Colleen admires the works of Jia Tolentino and Doreen St. Félix, current staff writers for
The New Yorker
. Colleen praises the incisiveness and clarity of their writing. In addition, she shares their interest in cultural oddities, literature, television, and music.  Colleen also hopes to display the same journalistic integrity she sees in their writing in her own pieces.
Colleen's wide range of academic interests and experiences also contribute to her identity as a student journalist. She has a strong focus on activism, current events, and politics. She juggles her responsibility as treasurer of Model UN and co-captain of the debate team with her avid participation in Amnesty International, a club for which she organized the Northeast conference in 2018.
Even with her very busy schedule, Colleen still finds time to focus on her future aspirations. Over the summer of 2019, she participated in an internship with the
New York Times
, spending two weeks gaining vital experience in journalism. Working alongside professional journalists further solidified her dream of pursuing journalism in college and one day writing for an esteemed publication. 
Colleen Secaur, Managing Editor
May 12, 2020

"Normal People" has New Meaning During Quarantine

(Story)

Apr 06, 2020

We're in Week Three of Quarantine. What Next?

(Story)

Mar 27, 2020

A Stay-At-Home Coronavirus Viewing List

(Story)

Feb 05, 2020

Give Your Seniors a Break Second Semester

(Story)

Jan 19, 2020

Little Women brings newfound warmth and sensitivity to a timeless story

(Story)

Jan 19, 2020

Uncut Gems is a heart attack on film.

(Story)

Jan 16, 2020

2020 Oscar Nominations Showcase A Voting Body Out of Touch with Popular Culture

(Story)

Jan 08, 2020

"You" on Netflix has become extremely popular. Is it for the right reasons?

(Story)

May 06, 2019

Coffee Clash: Best Spot in Scituate?

(Story)

Feb 15, 2019

Mad Max: SHS Edition! Junior Stress Sweeps the Streets

(Story)

Feb 04, 2019

Maroon 5 Flounders in Basic Halftime Performance

(Story)

Jan 16, 2019

Social Media Controversies Raise Questions of SHS Digital Footprint

(Story)

Jan 15, 2019

Golden Globes Ceremony and Looming Oscar Nominations Heat Up Awards Season Race

(Story)

Jan 15, 2019

The SHS Plague Returns

(Story)

Jan 03, 2019

Scituate MUN Takes a Bite Out of the Big Apple

(Story)

Dec 10, 2018

Female Designers at the Forefront of Boston Fashion Week

(Story)

Nov 18, 2018

First Semester at SHS Sees an Uptick in Stress Rates

(Story)

Nov 15, 2018

The Emma Chamberlain Effect

(Story)