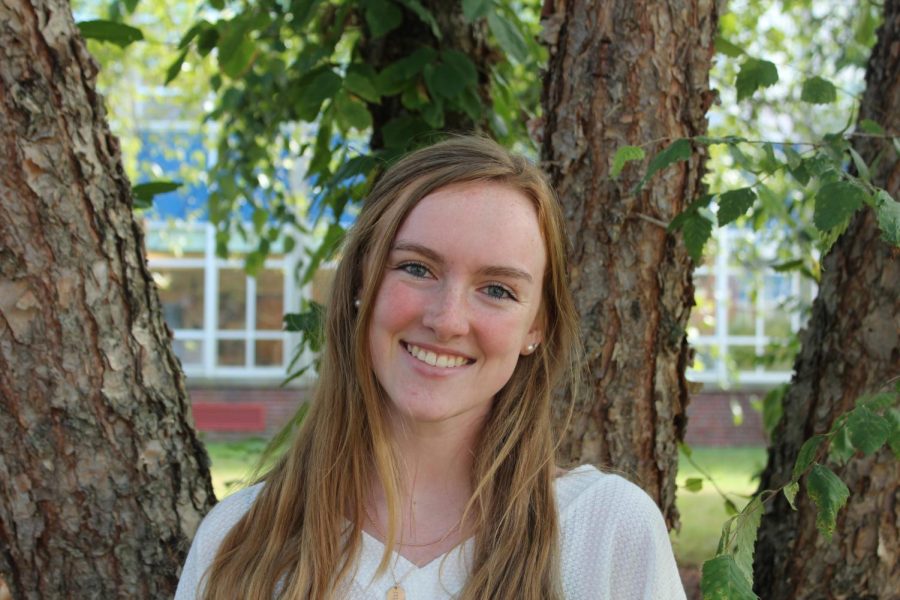 Senior Bridget Lumnah aspires to explore how the world works beyond the United States. As a stepping stone, she hopes to satisfy her curiosity about local matters by working as a staff writer for The Scituation.  
Described by her peers as kind and driven, Bridget prides herself on being family-oriented and community-minded. Throughout her high school career, Bridget has participated in Amnesty International and Student Government (as a class representative). She has also been a member of the field hockey team.   
Currently excited about taking courses in psychology and journalism, Bridget is looking forward to attending a college that has well-established study abroad programs. With an additional dream of working in the field of healthcare as a nurse, Bridget says she wants to have a positive impact on the world and work with children.
Explaining she wants to "be able to have fun in life but also be hardworking at the same time," Bridget is
excited about getting more involved in the school through journalism and being able to write about topics that interest her. 
Bridget Lumnah, Staff Writer
Apr 08, 2020

COVID-19 Leads to School Trip Cancellations

(Story)

Mar 10, 2020

No Seats for Seniors

(Story)

Mar 06, 2020

SHS Students Embark on Week-Long "Pura Vida" Trip 

(Story)

Feb 04, 2020

"Bad Guy" Steals the Show

(Story)

Feb 04, 2020

Who Dunnit? SHS Shocked by String of Math Hallway Crimes

(Story)

Jan 16, 2020

SHS Joins Crayola ColorCycle

(Story)

Jan 08, 2020

Is a "Green" Cafeteria on the Horizon at SHS?

(Story)

Dec 10, 2019

Where is Mr. Guanci Now?

(Story)

Dec 05, 2019

Last Christmas–Is It Worth the Watch?

(Story)

Nov 11, 2019

Rick Murray Educates SHS Juniors About the Science of Climate Change

(Story)

Nov 11, 2019

SHS Senior Athletes Celebrated During This Year's Senior Nights

(Story)

Nov 07, 2019

Keeping Up With Ms. Lesniak

(Story)

Nov 04, 2019

Halloweentown is the Best Spooky Movie, and I Won't Hear Anything Else

(Story)

Oct 29, 2019

Rick Murray Speaks to SHS on Climate Change

(Story)

Sep 26, 2019

SHS Scrambles as AP Exam Registration is Moved to October 1st

(Story)

Sep 18, 2019

Umbrianna Finds Passion and Community at SHS

(Story)