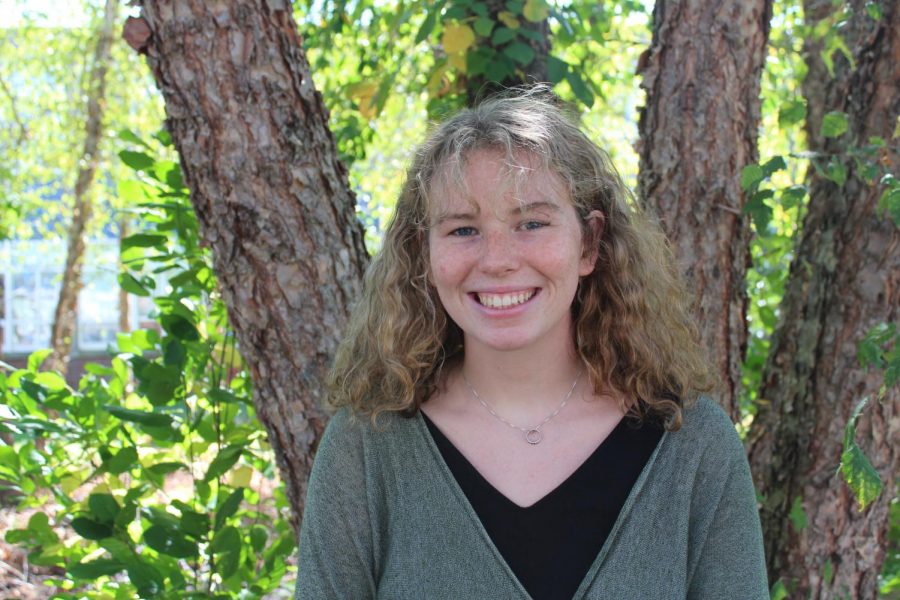 Previously known as a "de facto" member of
The Scituation,
senior Anna Conroy brings her skills as a photographer and writer to the team this year as a full-time staff writer and photo manager.
Known for her radiant personality and her strong leadership, Anna is the head delegate of Model UN, president and founder of the Political Conversations Club, and co-captain of the varsity volleyball team. Anna's passion lies primarily with Model UN, as she enjoys meeting new people, discovering their world views, and solving world issues together.
As an aspiring lobbyist, Anna strives to create change in the Scituate community by writing about local issues, and in effect, inspiring change on a larger scale. Her fascination with history and social issues has pushed her to take both AP Government and AP Psychology as a senior.
Outside of academics, Anna loves to bake and hang out with her good friends. In her opinion, a positive attitude is everything and having a good mindset leads to good things happening to you. 
Anna Conroy, Photo Editor
May 27, 2020

Message of Thanks

(Story)

Jan 19, 2020

Little Women brings newfound warmth and sensitivity to a timeless story

(Story)

Nov 04, 2019

Midterm and Final Exam Periods Recalibrated at SHS

(Story)

Sep 23, 2019

The Future is Bright for SHS Althletic Fields

(Media)

Sep 18, 2019

Umbrianna Finds Passion and Community at SHS

(Media)

May 14, 2019

SHS Junior Jack Kimball Earns Second Place in Will McDonough Writing Contest

(Story)