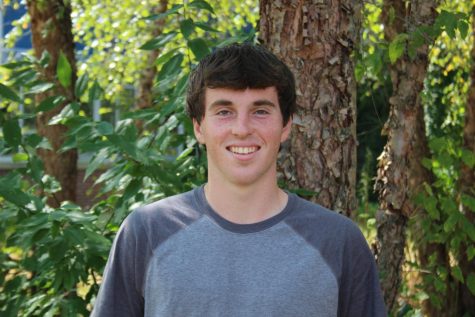 Max Bates is part of the class of 2018 and could not be more excited for what's ahead. Max is part of the
Scituation
and has always been fine with trying out new things. One of his main interests is soccer, actually, that's an understatement. Max lives and breathes soccer. One of the starters for Scituate's varsity team, Max wakes up thinking about soccer, and goes to bed excited for the next day to play more soccer.
Other than soccer, Max works at
Papa Gino's
making pizzas. Although he is not a fan of this job, Max is a hard worker who gets the job done. Max's favorite food is his pregame meal, caesar salad. When asked is he was stranded on an island and could only eat one thing, he replied without hesitation, "Caesar salad, no question." 
Max's spirit animal is a tiger. This is probably due to his fast reflexes and fast speeds. This year Max can't wait for graduation and senior night. Max enjoys all of the advantages of being a senior, weather it's sitting at the high-tops or getting premium parking at the lot. But even more than that Max believes that his soccer team can make it all the way to state championships. Because of his confidence I am starting to believe it as well. Max Bates is certainly an interesting character, and I believe that he will make a great addition to the Scituation team.
Max Bates, Staff Writer
Mar 01, 2018

SHS Senior Emily Whitman Spearheads Support to Parkland

(Story)

Mar 01, 2018

SHS Senior Emily Whitman Spearheading Florida Support

(Story)

Jan 02, 2018

Falsely Advertised Flat Earth Club

(Story)

Nov 20, 2017

November Athlete of the Month: Christine MacCune

(Story)

Oct 04, 2017

New and Returning Teachers at SHS

(Story)