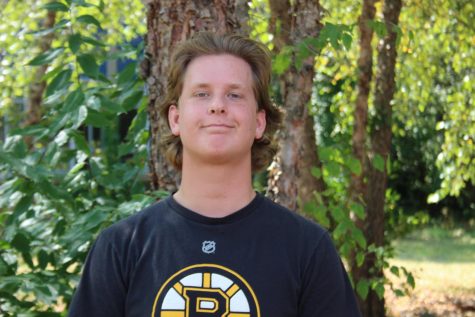 James "Jimmy Mac" MacDonald is a senior at Scituate High School,  a new Scituation member and is ready to write articles for the school magazine.  He is the first of his family to join the Scituation team.  In his free time he sits at the beach getting tan, thinking about his bright future on Wall Street.  MacDonald aspires to be wealthy after working in the stock market in the Big Apple.
He wants to be in the stock market because his brother works at the Goldman Sachs in NYC.  He works at the Mill Wharf in Scituate Harbor,  where he works every Sunday.  Instead of reporting fake news, James wants to report true information to the students and faculty at the school.  While growing up, Jimmy wanted to attend PCA from the hit nickelodeon show
Zoey 101.   
During the day, he is writing articles for the Scituation, but at night he is 58 for Scituate High School Football.  Known as "strip sack Mac," James excels on the football field.  Catch him on Fridays under the lights playing offensive and defensive line.  MacDonald will make for an interesting addition to the Scituation team.
James MacDonald, Staff Writer
Mar 01, 2018

SHS Senior Emily Whitman Spearheads Support to Parkland

(Story)

Mar 01, 2018

SHS Senior Emily Whitman Spearheading Florida Support

(Story)

Feb 02, 2018

"Playoff Danny" is Beloved in Scituate

(Story)

Jan 02, 2018

Falsely Advertised Flat Earth Club

(Story)

Nov 12, 2017

Underclassmen Make Waves on Varsity Sports

(Story)

Oct 17, 2017

New Year, Same Traffic Issues?

(Story)