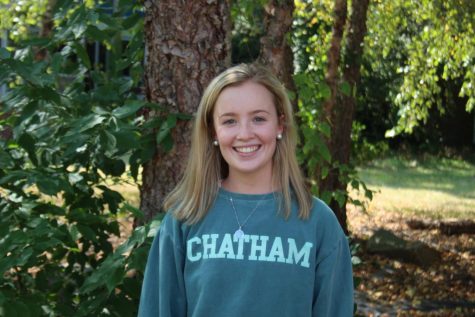 As Caroline Quinn enters her senior year at Scituate High School, she's thrilled to be taking on the role of Co-Editor in Chief for
The Scituation.
She is also one of four captains of Scituate's Varsity field hockey team. In her free time, she enjoys going on road trips. Her favorite spots include Cape Cod, Rhode island and Boston. She went to Watch Hill, RI over the summer, and it became one of her new favorite spots. When she's not on the field hockey field or on the road to on her favorite vacation spots, you can find her working at Nona's ice cream store in Scituate Harbor. Her favorite TV shows include
Modern Family
and
Grey's Anatomy.
As for senior year, she is most excited about graduation.
Caroline Quinn, Editor in Chief
Jun 05, 2018

What's Trending This College Season?

(Story)

Jun 05, 2018

Freshman Learning Communities Planned for 2018-19

(Story)

May 31, 2018

Class of 2014 Reports College was Worth the Cost

(Story)

May 31, 2018

Not Your Mom's Prom: Junior Prom is an Upscale Occassion

(Story)

Mar 12, 2018

New Student Senate at SHS

(Story)

Feb 27, 2018

Dear Class of 2018…

(Story)

Feb 26, 2018

Starstruck in Scituate: Roger Dawley Launches his Professional Acting Career

(Story)

Nov 12, 2017

Underclassmen Make Waves on Varsity Sports

(Story)

Nov 01, 2017

"Beatting" to a New Drum

(Story)

May 16, 2017

(Annie)body want to go see "Annie"?

(Story)

Mar 28, 2017

Breaking into a New Building

(Story)

Dec 07, 2016

The Show Must Go On…

(Story)

Nov 17, 2016

Golden Ticket to the Golden Coast

(Story)