Who are Sneakerheads?
How much would you spend on a collector's edition sneaker?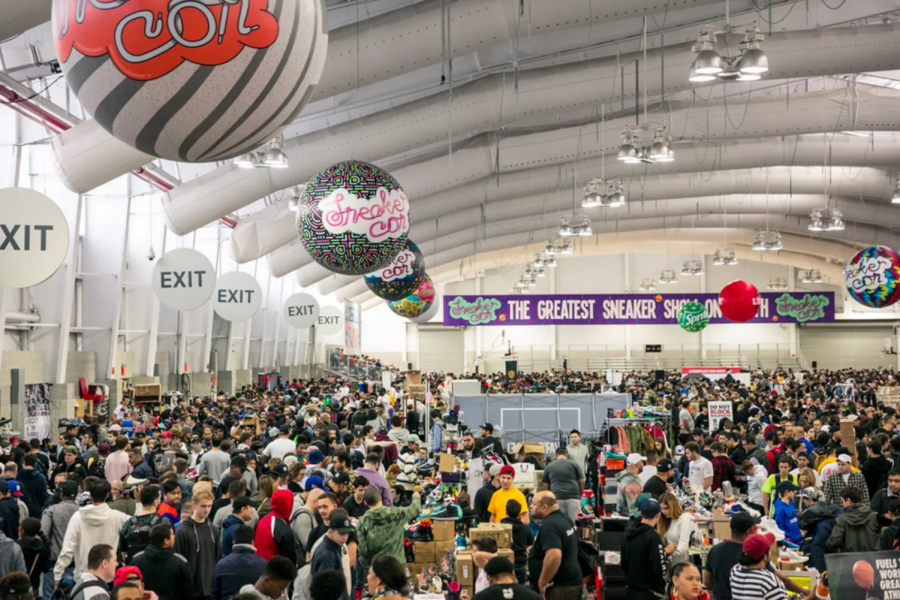 Sneaker culture is everywhere. From plimsolls to the Nike Air Zoom Alphafly Next%, sneakers have evolved into a massive element of fashion and performance. Chances are you have run into someone who calls himself a sneakerhead or someone who collects, trades, or admires sneakers as a hobby. Sneakerheads are growing in number, and as sneakers continue expanding into a massive industry, it's hard to see them going away.
The rise of basketball and hip-hop in the 1980's really started the sneaker culture movement. Michael Jordan's Nike basketball shoe line — Air Jordan's — were the first sneakers to be highly coveted by collectors. His signature line was also the beginning of a war between athletic giants Adidas and Nike. Both brands competed for athletes to endorse their products, and most importantly, their shoe lines. Shoes, and those who wore them, developed credibility based on whether an athlete or hip-hop artist had endorsed the product. Slowly, the value of shoes increased to what they are today, where some shoes sell for well over $20,000. 
Ultimately, the value of a shoe depends on many factors: the brand, the style, the technology, the colorway, and the endorsement. All of this depends on how a brand markets the shoe. For example, Nike has created 34 different Air Jordan models, each one with different styles and technology. Yet, the price for many of them will range from $150 to $15,000. This price gap is determined by the factors mentioned above, and how sneakerheads view the exclusivity of the sneaker. Nike may release thousands of Air Jordan in a white and red colorway, but only release a couple hundred in a black and red colorway. The rarity of the latter makes the shoe far more attractive. This premise is how the sneaker culture has boomed.
Sneakerheads are not just collectors, but also entrepreneurs. Countless sneakerheads have made a living off their sneaker obsessions by opening their own retail stores, YouTube accounts, or other services. One of the pioneers of the sneakerhead entrepreneur community, BenjaminKickz, started reselling sneakers to celebrities at just 15-years-old. 
Now, many sneakerheads will sell their sneakers online or at massive conventions. Brands such as Nike, Adidas, Converse, Puma, Vans, New Balance, Reebok, and Under Armour all have a massive presence in the resell game. Conventions like Sneaker Con, who hold many events a year, will see thousands of sneakerheads from across the globe gather to trade, or sell their sneakers to one another, fueling the never-ending business of sneaker reselling. Websites such as StockX, Goat, and FlightClub have all been massive beneficiaries of the sneaker culture. They have built businesses around the resell of sneakers by retailing resold sneakers online. 
Sneakerheads are a growing segment of pop-culture. As brands continue to create and develop new, enticing shoes, the sneaker culture will continue to grow.