Tom Brady is Leaving the New England Patriots. Now What?
Belichick won't let the team tank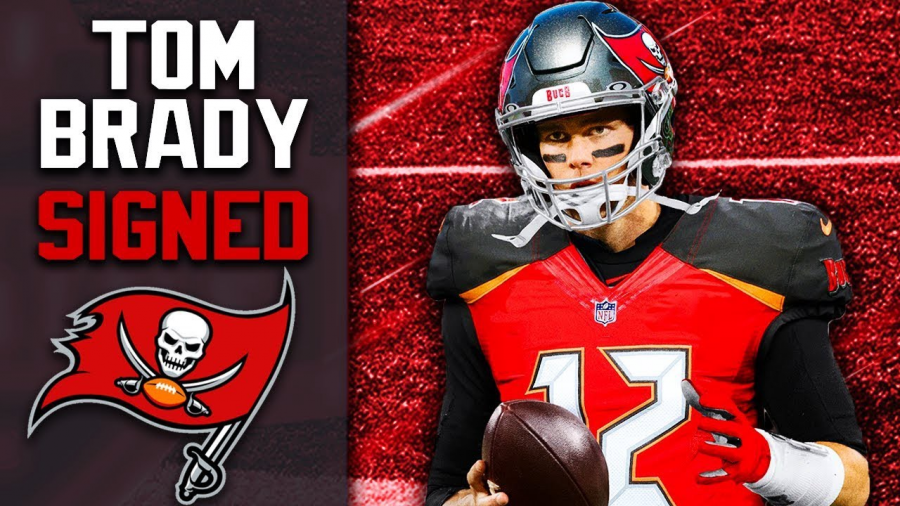 After 20 historic seasons as quarterback of the New England Patriots, Tom Brady will not return to the organization for the 2020 NFL season. In a March 17th Instagram post, the former face of the Patriots said goodbye to the franchise with whom he won six Super Bowls. 
The extent of Brady's accomplishments with the Patriots has been astronomical. A 3x NFL MVP, 4x Super Bowl MVP, 14x Pro Bowl selection, and a member of the NFL's 2000s All-Decades Team (and soon to be a member of the 2010s All-Decades Team), Brady has left a legacy in New England unmatched by anyone in NFL history. 
Nevertheless, Brady is not done playing football. As an unrestricted free agent for the first time in his career, Brady opted to sign with the Tampa Bay Buccaneers on a two-year, fully guaranteed deal worth $50 million. He joins a loaded Bucs offense that consists of Pro Bowl receivers Mike Evans and Chris Godwin. 
Brady's decision was made easier because of contract disagreements between himself and the Patriots. Brady, who wants to play until he is 45-years-old, could not reach an extension with the Patriots last year. Financially, it did not make sense for the Patriots to spend $50 million on a 42-year-old quarterback. It would have dashed any hopes to rejuvenate the offense, and the team would ultimately be in a similar situation as 2019 when the Patriots lost in the Wild Card round of the NFL playoffs for the first time since 2009. 
The Patriots organization now finds itself at a crossroads for the first time in almost two decades. It will be interesting to see how head coach Bill Belichick approaches this upcoming season. The question the Patriots must ask themselves is this: Do they rebuild for a season, or try to continue their domination over the past two decades?
The answer is fairly clear. Belichick won't let a team coached by himself tank–it is simply not in his coaching philosophy. Belichick is faced with replacing not only Brady but also most of his defense, which ranked first in the NFL last year, allowing a league-best 275 yards per game. The departures of Kyle Van Noy, Jamie Collins, Elandon Roberts, Danny Shelton, and Duron Harmon have analysts begging the question, is this a rebuilding year for New England? 
It certainly looks like this is the Patriots' weakest team since the early 2000s, so here is where they stand: Barring any trades, salary cap issues are going to limit any significant additions to the team's roster for the rest of the free agency period. The Patriots are left with $708,585 in cap space (2nd lowest in the league), and $25,998,491 in dead money heading into the NFL draft. Consequently, don't expect the Patriots to sign any more headliners. 
However, the Patriots currently don't need to spend money. As of now, it looks like 2nd-year quarterback Jarrett Stidham will take over as the team's starting quarterback for the 2020 season. Belichick has raved about his 2019 fourth-rounder out of Auburn since early pre-season, so in all likelihood, the Patriots will move on with Stidham as QB1. Most importantly, Stidham, who is still on his rookie salary, only accounts for $675,000 against the team's salary cap. Instead of paying Tom Brady $25 million-per-year, this allows Belichick to reinvent his team in the 2021 offseason when he will have well over $100 million in cap space. 
The Patriots will also have plenty of draft capital over the next two seasons, as compensatory picks will roll in following the key losses on defense this year. Twelve picks in this year's upcoming draft give Belichick enough flexibility to decide on how he wants to approach the upcoming season. It also gives him more than enough chances to address the holes in the defense and offense. 
If the Stidham transition goes smoothly, expect this Patriots team to find themselves back in the playoffs like every year. If Stidham, or another quarterback, performs poorly, and Brady is productive in Tampa Bay, the decision to let Brady leave will come under fire. However, fans need to recognize the long term impact of the situation.
Whether the Patriots go 5-11, 9-7, or 12-4, letting go of Brady was the right decision. Just like every other quarterback before him, age is undefeated. It happened to Peyton Manning and Joe Montana, and it will eventually strike Brady. Paying a 45-year-old quarterback $25 million a year has never been a part of Belichick's plan. Belichick reportedly tried to trade Brady (and not Garoppolo) to the 49ers in 2017. Since that trade, Belichick has looked toward the future with his quarterback situation, as any coach should do. 
It obviously hurts to see Brady leave the Patriots for good. No one will ever come close to matching his legacy with a single NFL franchise. But an NFL team isn't–and has never been–about a singular player: it's always been about 53 players. In the long run, Belichick's decision to let Brady go should be beneficial for the Patriots. It frees up money to address the glaring holes in the receiver and linebacker positions. If Brady comes out guns blazing in 2020 and continues to be the GOAT until he is 45, I'll eat crow, and I am sure Belichick will, too.