Unified Sports Promoting Inclusion at SHS
SHS senior Erin Logan sees her dream come true with Unified Sports program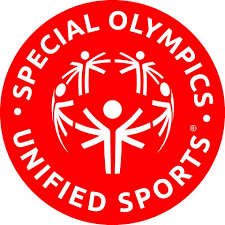 Throughout the school year, practices and games encompass the lives of student-athletes, as SHS offers a variety of varsity sports for students in all grades. The options are widespread, but this year, Scituate will be adding another varsity option: Unified Track and Field. 
School-based Unified Sports were established by Special Olympics in 2008 and have been growing ever since. In Massachusetts last year, 81 schools had Unified track and field teams, with that number projected to grow. According to Special Olympics, Unified Sports are inclusive programs that allow those with and without disabilities to compete in meets together.
At SHS, senior Erin Logan introduced Unified Sports. Logan has been involved in Scituate's Special Olympics track and field program since fourth grade and has always wanted to find a way to bring a similar experience to the high school. When she saw the Unified program on the Special Olympics website, she knew it was something she was interested in seeing at SHS. With the help of SHS athletic director Peter Umbrianna, it is becoming a reality.
Umbrianna had prior experience with Unified Sports: while he was the interim AD at Weymouth High School, they were beginning their Unified Basketball and Unified Track and Field programs. After learning how significant the Best Buddies program is at SHS, he saw the program as a "great fit." The approval process isn't easy, but after working closely with Logan and the SPS administration, they are all looking forward to it starting in the future.
There are two ways the Unified Team differs from the track and field program that is already established at SHS. It's a smaller team, ideally made up of an equal amount of students with disabilities and students without disabilities, and the team will have one to two practices a week as well as four meets. (It is an MIAA sanctioned sport with the same rules and regulations as all other sports at SHS.) 
This spring, the Unified Team is scheduled to have two home meets and two away meets at the end of April and into May, and there are eight different events to choose from. The program intends to build inclusion and give those with disabilities the opportunity to compete at the high school level.  According to Umbrianna, these meets represent a "really awesome event." Andrew Roberts, a history teacher at SHS, is expected to be the coach; however, Umbrianna is still hoping other faculty members will volunteer to help as well. Umbrianna acknowledged Roberts as a "motivated coach" who is excited to take his prior track and field knowledge into the program. 
Umbrianna hopes to have strong support from SHS students to encourage an "awesome environment, awesome atmosphere" that he sees at these meets. Whether or not you chose to participate, it is an amazing opportunity for SHS students to support their classmates.