A Familiar Town Meets A Familiar Face 
Hanover native is new athletic trainer at SHS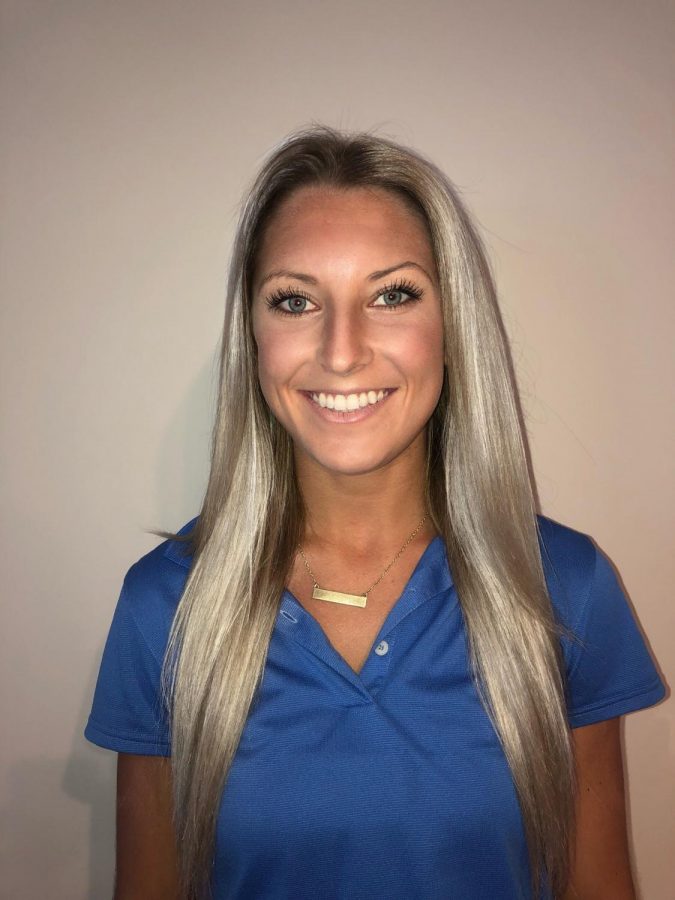 Kaitlyn Powers, the new athletic trainer at Scituate High School, knows how it feels to be off the field with an injury. Raised just one town over in Hanover, MA, Powers was a very competitive gymnast growing up, getting injured a lot, saying she was "always in physical therapy and knows the feeling of wanting to get back on the field but can't." These past injuries cultivated her interest in athletic training, explaining she "wanted to help out everyone else." 
After attending Keene State College in Keene, New Hampshire, and graduating with an athletic training degree, Powers moved down to Florida with her family and worked at two high schools, a charter school, and a public school. 
With a desire to move back to Massachusetts, Powers found a job here at Scituate High School. Describing the similarities between Scituate and Hanover, Powers said, "I was excited to be back in my element." Stating it was an easier transition compared to Florida, Powers found more comfort here. 
So far, Powers believes she has taught students that "not all athletic trainers are crazy… we want you to be on the field, we don't want you to be with the athletic trainer 24/7, and we want to help you." 
Powers says she is here to help students with "injury prevention, rehabilitation, and first aid." Explaining that she is trying to "get them the strongest they can be so they can get back on the field." Powers is currently looking to move forward with future plans, especially workouts for ACL injuries and more prevention-type methods.