No Seats for Seniors
Senior stress extends to lunch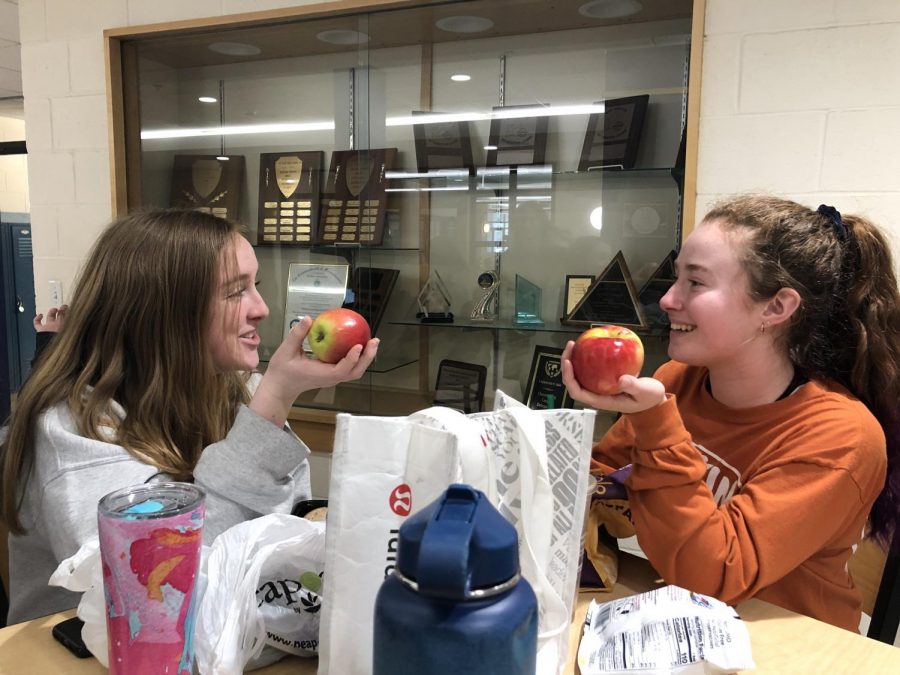 Lunchtime at Scituate High School. For most students, this time is a break in the day, a time to sit back and relax with your friends, instead of sitting in the confines of the classroom for what feels like hours at a time. However, for seniors, at the ring of the lunch bell, what is meant to be a time of feeling relaxed and excited for lunch is a time for panic and rushing through the hallways–maybe even trying to leave class a few minutes early in order to beat the crowd. You might be asking, what is all this chaos for? Yes, you guessed it–a seat. 
As simple as it may sound, on a daily basis SHS seniors are rushing for a seat at lunch or even during certain study periods. Due to the lack of space to sit, whether it be in the senior caf or at the hightops, the two designated seating areas for seniors, seniors are rushing to find seats. Many students have been forced to spend their time walking around the school during this time in search of a spot, including senior Grace Coyne: "There is not enough room at all. I've had to sit in classrooms and walk around aimlessly looking for a spot," she said, referring to times she (along with several other students) had to ask teachers to sit in their classrooms to eat their lunch, rather than having the comfort of sitting at one of the two designated seating areas.
Similar to Coyne, senior Tatum Swanson agrees with this frustration. She explained, "I try to leave class early sometimes, or if I can't make it, I make others save me a seat or have to save other people's seats." The stress over something as simple as a seat at a table causes a lot of panic at the time of lunch for students and frustration for teachers due to students being forced to wander the halls for a seat.
As seniors ourselves, we have experienced this same feeling of frustration, spending most of our lunches sharing seats with our classmates, sitting on the floor next to the hightops, or spending it in classrooms. Asking for a seat is a simple request and shouldn't be considered a "senior privilege." Not having this guarantee only adds stress to the day and restricts many students from enjoying their lunch, as they are instead roaming the halls in hope, by some stray of luck, there will be a table open or a seat available.
Seniors are asking for more seats to be made available, whether it be bringing in new seats to occupy the barren land that was once "The Stoop," or, as Swanson suggests, "extending the seating to the art wing and history tables, and making it a 'seniors only' area." Whatever the solution may be, we have one request: please don't make us have to spend another lunch sitting on the floor at the foreign language wing high tops.