SHS Joins Crayola ColorCycle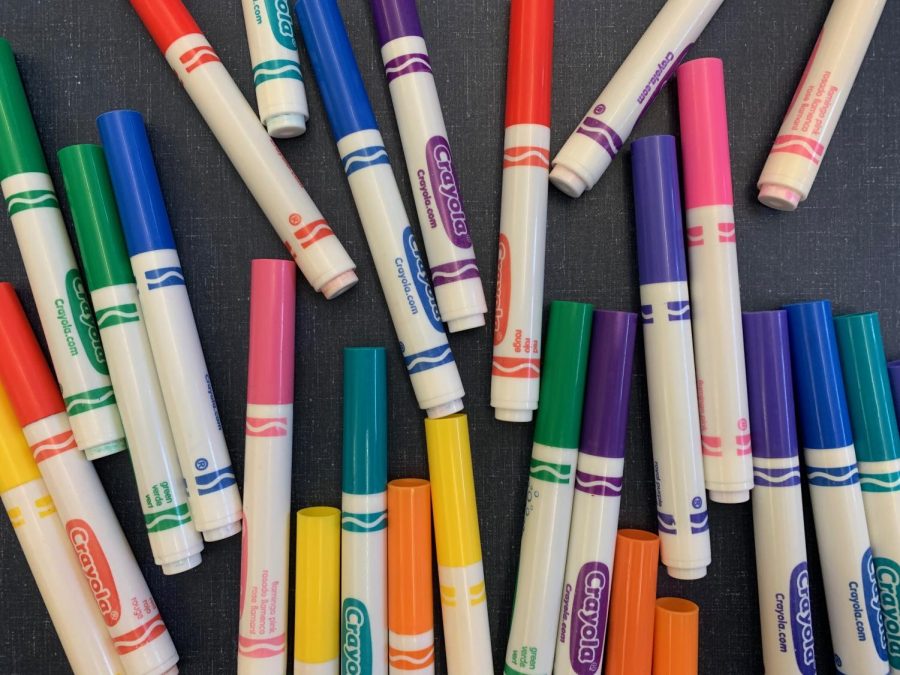 As the world attempts to combat climate change, corporations are increasingly stepping up to reduce their carbon footprint and helping others do so in the process. In 2013, Crayola took the initiative to become more eco-friendly when they launched ColorCycle, a program in which schools across the nation send their old markers back to the company to be recycled and repurposed. After registering on the Crayola website, participating schools collect markers in a donation box and print out shipping labels for FedEx Ground to pick up–free of charge! 
When SHS mathematics and programming teacher Kerri Hallihan heard about ColorCycle, she wanted to get the high school involved. Being in charge of the school's technology recycling, Hallihan said she "had a hunch" that something could also be done with the hundreds of markers teachers go through each year. She then chose to register as a representative for the school. "I hate to think of the fact that they just sit in landfills once we're done with them," explained Hallihan.
The high school's main donation box will be in Room 231 (the teacher's workroom), and both teachers and students are encouraged to bring in old markers. Currently, the plans to get SHS involved with ColorCycle have been shared at a faculty meeting, and an email will be sent out to teachers and administrators with more information.
Participating in Crayola's campaign represents another important step toward making SHS environmentally conscious. Knowing the impact of service trips and recycling, Hallihan believes that ColorCycle will "change [the SHS community's] mindset toward disposable items."