NEASC Accreditation Committee Visiting SHS in November
NEASC visiting committee here Nov. 17-20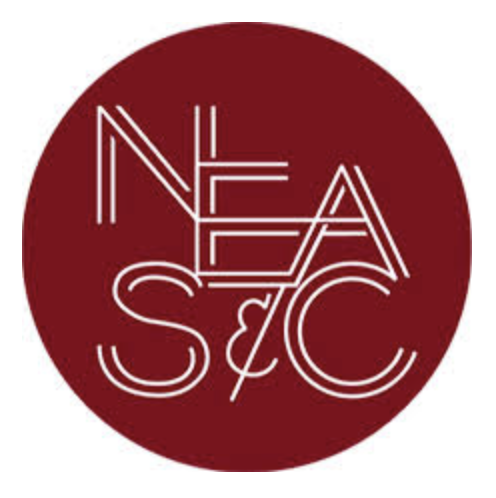 Since the beginning of last year, Scituate High School administration and faculty members have been preparing for the NEASC accreditation process that is conducted every ten years at public secondary schools. NEASC, or the New England Association of Schools and Colleges, will send a team of educators to observe the educational practices at Scituate High School as part of their evaluation process. Starting November 17th of this year, a group of sixteen educators, known as the visiting committee, will visit Scituate for four days to meet community members, observe the school in action, and document the educational practices. Using a list of established standards, members of the NEASC visiting committee will sit in on classes, conduct interviews, and determine whether the building itself provides a safe learning environment.
What does the NEASC visit really mean for SHS?
History teacher Michael Matisoff and special education teacher Janna Downing, co-chairs of the NEASC self-study process, have been working diligently to facilitate the self-study, which is an important component of accreditation. Matisoff and Downing collaborated with seven different faculty committees that were responsible for researching and documenting specific educational standards at SHS: These standards include Core Values, Beliefs, and Learning Expectations (Standard 1), Curriculum (Standard 2), Instruction (Standard 3), Assessment of and for Student Learning (Standard 4), School Culture and Leadership (Standard 5), School Resources for Learning (Standard 6), and Community Resources for Learning (Standard 7). 
According to Matisoff and Downing, the self-study process can take up to two years to complete because it involves all teachers evaluating the innermost workings of their classrooms and the way in which the community supports the school. These evaluations are then compared to the set-list of standards provided by NEASC, and the faculty determines to what degree SHS meets the standards set forth by NEASC. 
During the November visit, students also play a valuable role. According to Downing, "The visiting team will interview students with the goal of interacting with as many different members of the school as possible." To avoid disrupting any student's academic routine, only students who are currently enrolled in study halls will be selected for interviews. The NEASC visiting committee will interview approximately 30 SHS students; their questions will cover academics, extra-curricular opportunities, school culture, and school resources.  
In addition to interviewees, student volunteers are currently being recruited to serve as chaperones or guides for the visiting committee. During each block, several students will sit outside the visiting committee workroom, located in Room 231, to assist committee members.  According to Downing, students who volunteer their time to assist with the accreditation process will be awarded community service hours for their efforts. 
On Sunday, November 17th, student volunteers are also needed to babysit the children of SHS faculty members from 1:00 to 4:00 p.m. Babysitting will take place in the small gym. Anyone who is interested in helping out should speak with Mrs. Hall or Mr. Matisoff.
SHS teachers have been instructed to carry out their lesson plans as usual while the NEASC visiting committee is in the building; however, they should expect to see committee members in the halls as well as in their classrooms. Committee members will try to observe as many classrooms as possible to help gather their required documentation.
When asked about the upcoming NEASC visit, Principal Robert Wargo stated, "NEASC serves as a powerful tool in the school's self-reflection process by providing an in-depth outline of what the school community ought to strive for."