SHS Junior Jack Kimball Earns Second Place in Will McDonough Writing Contest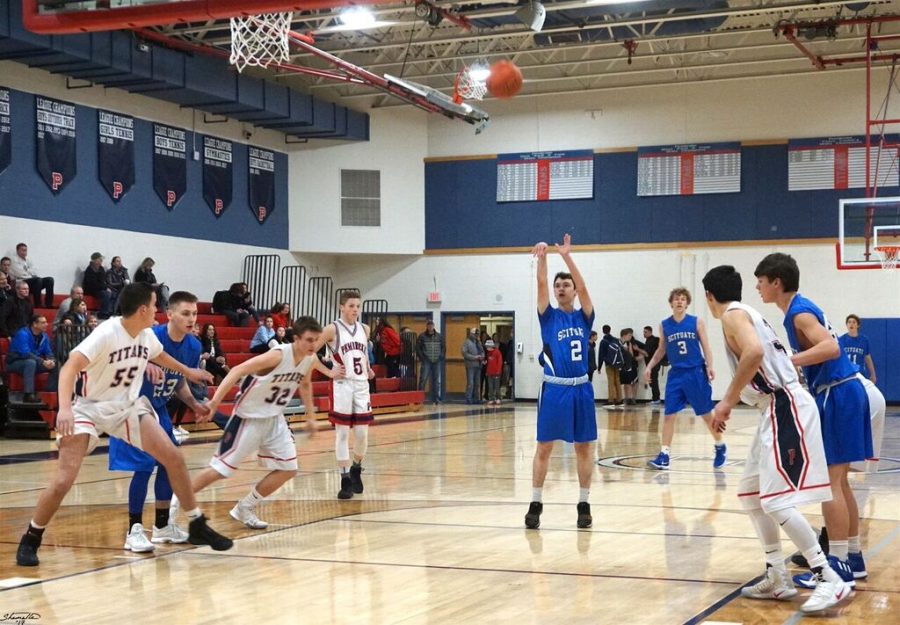 The Scituation's own Jack Kimball was awarded second place in The 2019 Will McDonough Writing Contest. This year's contest challenged students from grade 4-12 to compose an exposition about a New England team's history, and to highlight their examples of teamwork and fairness. With over 1,100 entries, it took a unique story to capture the judges' attention, all of whom are sports writers for The Boston Globe. Kimball delivered with his take on what it means to be a teammate and a leader. Kimball highlighted the controversial Detroit Pistons basketball player, Bill Laimbeer.
Here is an excerpt from Kimball's award-winning piece:
Bill Laimbeer is synonymous with the Detroit Pistons and terrible sportsmanship. Laimbeer was accustomed to being disliked by his opponents; in fact, Laimbeer may be the most hated NBA player of all time. Multiple NBA players physically fought Laimbeer on the hardwood–including Larry Bird. Bird wasn't fond of Laimbeer's style of play, mentioning, "We don't like him too good," to Sports Illustrated. Nicknamed the "prince of darkness," Laimbeer had his fair share of critics. He became an expert at using his elbow to his advantage, muscling his way to the basket. His signature "flop" only aggravated his relationship with fans and players. Opposing fans loved to hate him, and opposing teams hated playing against him. Laimbeer became the unofficial figurehead of bad sportsmanship and embraced it wholeheartedly.
Kimball's entry proved that even the "bad boys" of sports can have the same qualities and successes as the "heroes of fairness." This interpretation distinguished his piece from the other entries.
Kimball's creativity and unique perspective did not surprise his parents or his fellow journalism students. Kimball's mother remarked that ever since Jack was a young child, "his work stood out to me as special." Citing this accomplishment as a result of her son's hard work and dedication to sports, Kimball's mother expressed her pride. Many of Kimball's journalism classmates said this award represents another step forward in his sports writing future.