Technology Symposium to be Held on January 23rd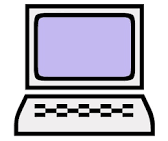 Hang on for a minute...we're trying to find some more stories you might like.
On Wednesday, January 23rd, Scituate Public Schools will host its first ever Tech Symposium. Beginning at 2:30 p.m. in the Gates Dining Commons, educators from over a dozen surrounding school districts will attend an event designed to spearhead the way for advancements in technology in education.
With Scituate being a "Google Model" school district, meaning it is a "model" school for other surrounding districts within the state, Scituate is looking to help other districts with integrating Google into their classrooms and advancing their use of technology.
Jacqui Frongello, the Secondary Technology Integration Specialist for SPS, is looking forward to seeing how all the hard work in the technology department has paid off. "We thought this would be a fun event, and there really hasn't been one like this around, especially in our area," said Frongello. Alongside other panel members, she is hoping to answer questions and encourage effective use of technology within classrooms.
Despite the undeniable presence of technology for both classwork and homework at the high school level, technology integration is still evolving in some of the lower grades. In fact, 2018-2019 was the first year students at the fifth grade level within the school district were encouraged to "BYOD," or Bring Your Own Device. Currently, students at the third and fourth-grade levels can only bring in their own device with permission from their teachers.
"We had a lot of kids at the elementary asking if they could bring their own device, and then a lot of them have siblings up at this level, so they see it but couldn't do it," said Frongello, explaining why the district thought of this as being the wisest idea for the elementary schools.
Frongello acknowledged the department did not invite Scituate High School students to attend this event; however, she said students are welcome to attend. She said students can listen, learn, and even participate in some of the "break out" sessions that will occur during the symposium. For more information, Frongello is open to any questions. Stop by and see her in her office, which is located in the SHS library, or join an afternoon of engaging conversation and questions on January 23rd.