Keeping up With the Debate Team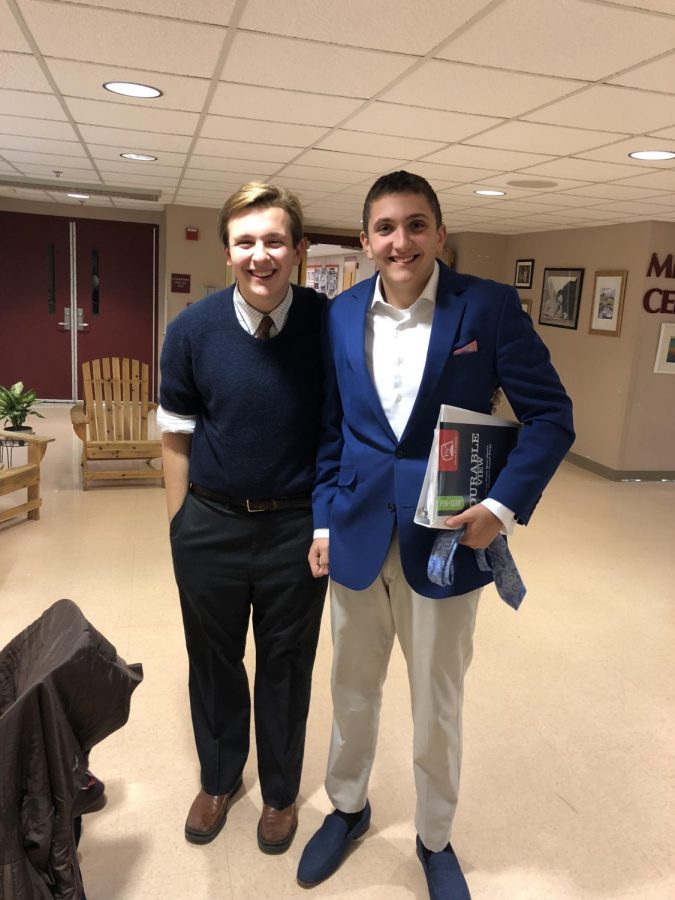 On Wednesday, January 9th, Scituate High School's finest debaters took the stage at Foxborough High School for an afternoon of heated debate, led by coach Jonathan Schindler. The crew took on high school students from neighboring towns, such as Cohasset and Hingham, and towns as far away as New Bedford and West Bridgewater. The SHS team ended the day with several victories: juniors Brady Conlon, Jeff Blake, Victoria McCallion, and Ella McNeice, won at least one of their debates. Seniors Lauren Fishman and Ashley Sommers also walked away victorious in both of their respective debates. There was an equally impressive amount of competition and intelligence from all students on the team.
With the debate team's sweeping successes over the past two meets, some students may be asking, "What is the debate team?" According to Schindler, "It's five meets a year–this past one being their second of the season." He said, "It's the same question throughout the year, this year's being should the United States Government substantially reduce restrictions on illegal immigration." For some debaters, the debates represent a true passion throughout every meet.
For those students who may be hesitant to join the club, or fearful of what it may bring, Schindler said the meets can be very enjoyable. Students who participate comment on the skills they develop from these events. "Even if you don't have the experience of doing it, I think that you learn a lot from just thinking about these issues," says Schindler.
For any students interested in the club, visit Mr. Schindler in Room 203 for any questions or concerns. Good luck to the debate team on many victorious debates to come!