Improving Scituate's Climate, One Farm At A Time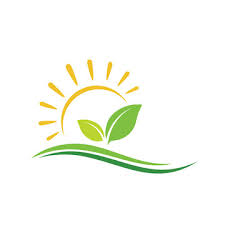 In the small coastal town of Scituate, Massachusetts, efforts to improve the surroundings and enhance the awareness of climate change are happening, thanks to the knowledge, dedication, and drive of SHS parent Jon Belber. Known for his role as the Education Director at Holly Hill Farm in Cohasset, MA, Belber regularly visits local schools to discuss plant life and teach students how to help the environment. Recently, Belber has been educating students at SHS through the regenerative farming project he is organizing at Appleton Field in the West End of Scituate.
When faced with a small field filled with weeds, grass growth, and wild plant life, Belber had a vision: create a small farm that uses natural earth processes and resources to regenerate the land and grow plants for consumption. According to Belber, regenerative farming is done to "reenergize the land and put energy back into the soil, done through the means of adding organic matter and recyclable material." This helps the soil energize and fuels the land's growth, creating a healthy and organic growing environment.
When asked about his mission for the project, Belber explained, "This open land could be used for the purpose of feeding our community and raising awareness about this entire process." Much to his content, awareness is surely being raised among South Shore students about how to combat climate change through the means of farming.
Belber said he is "very impressed by the turnout of Scituate, Cohasset, and Hingham kids alike," who are volunteers at the farm. Many of the Scituate student volunteers learned about the project through his daughters, SHS senior Cleo Belber and her sister, sophomore Nadia Belber. Belber and his daughters make an excellent team for uniting people and spreading awareness about ways they can help in the community.
Due to her father's influence, Nadia Belber is extremely interested in farming, and she wanted to find other students who might like to join the project. Saying she "wanted to recruit a bunch of students who would hopefully take advantage of this community service opportunity," she began posting on her Instagram story and reaching out to many students. As a result, volunteers have been showing up every weekend at Appleton Field to aid in the regenerative process. Nadia's original desire to "have a good number of volunteers who are excited and passionate about farming" seems to be heading in a great direction with the progress that has been made so far by volunteers. She urges anyone who is even slightly interested in volunteering to "try it out, because [they] could end up really liking it."
Nadia and Cleo's efforts to attract volunteers have paid off, which is demonstrated through students like SHS junior Rylee Shaw, who shows up every week to help. Shaw has found great enjoyment in learning more about regenerative farming and making contributions at Appleton Field. Through this project, Shaw said she can "get to know more people, and experience the joy of being outside in nature." Shaw is ready for any challenge, which is why it makes sense that she was initially drawn to this opportunity. Saying she thought "it would be fun" to participate in an activity she "wouldn't normally participate in," Shaw described numerous components to regenerating the land for farming: These steps include "putting cardboard down that will decompose into the ground and placing leaves, compost, seaweed, rocks, wood chips on top to put weight on the cardboard and kill anything underneath so it can be planted on it in upcoming times."
Not only is the land at Appleton Field being fueled, but Shaw's interest in farming and the climate have been fueled as well: "I always have been interested in the issue of climate change, but this certainly extended my understanding of how farming affects the climate," she said. Shaw also learned from this specific project that "when farmers till the land, they are disrupting ecosystems and releasing carbon, which is why this project is regenerating the land instead of creating harm."
While regenerative farming is in its beginning stages at Appleton Field, significant progress has already been accomplished through everyone's teamwork and contributions. Jon Belber would like to continue this process, saying he "would like to see the land used responsibly to grow more food," especially with other farmers interested in purchasing some land at Appleton Field. Belber said he hopes "those who want to partake in this farming would use it for markets, restaurants, customers, food pantries, and taking care of our neighbors." He also wants to "see the field remain committed to native plants and open trails that remain accessible to people and nature and wildlife as a shared space."
As shown through the regenerative farming project, there are opportunities to get involved in the community and find a sense of unity and purpose. Merely stepping back to appreciate the earth that gives us life may motivate us to give back to mother nature and protect her from the overwhelming issue of the climate crisis. All it truly takes is one person with one vision to better the community and create change.
If you would like to contact Jon Belber about volunteering, he can be reached through the Holly Hill Farm website: https://hollyhillfarm.org/