190 Students Reported Absent on "Senior Skip Day"
Unofficial tradition held on Monday, May 6th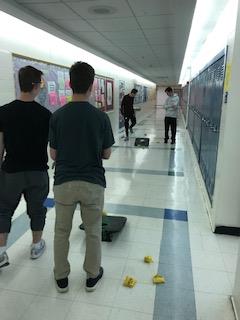 Hang on for a minute...we're trying to find some more stories you might like.
On Monday, May 6th, SHS seniors enjoyed a three-day weekend if they participated in this year's "Senior Skip Day." According to attendance records, 190 students were reported absent from school, 49 students were reported tardy, and 16 students were dismissed early on May 6th.
Per MIAA rules, student-athletes who miss school are not permitted to participate in sporting activities; therefore, some seniors did attend school, albeit reluctantly.