Maroon 5 Flounders in Basic Halftime Performance
This Scituation writer is not amused…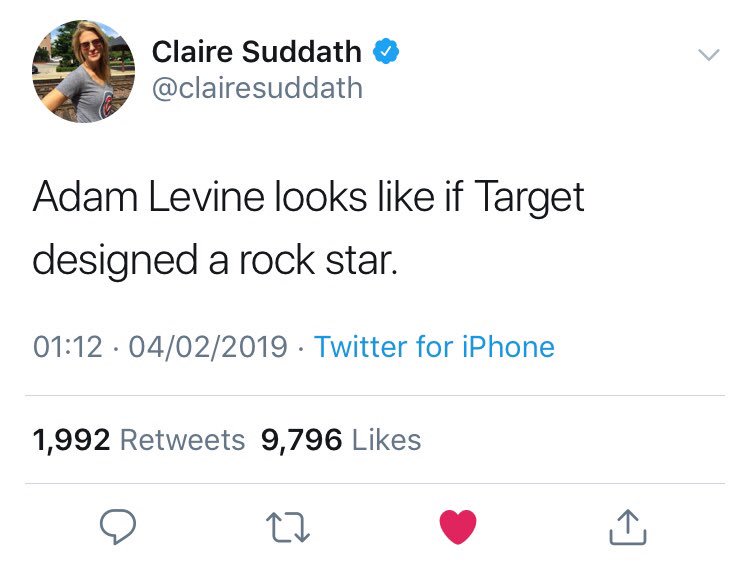 In the wake of Super Bowl LIII, Scituate High School is swept up in the fervor of yet another Patriots Super Bowl win, but my mind lingers on something else that was in the zeitgeist last night: who in God's name thought it was a good idea to have Maroon 5 headline the Super Bowl Halftime Show? In Atlanta? A gig that was previously held by once in a lifetime talents like Prince and Beyonce? The Scituation investigates…
I will be generous enough to provide a quick play-by-play (even though I honestly don't even remember which songs Adam Levine and Co. decided to perform). Maroon 5 performed a few songs, Travis Scott dropped in for an all-too-quick performance of "Sicko Mode," Maroon 5 performed a few more songs, then Big Boi (one-half of beloved Atlanta rap group Outkast) showed up in a Cadillac and massive fur coat, easily outshining any of the… questionable outfit changes frontman Levine went through throughout his all too long performance.
The mix of stone-cold irony bleeding into something indicative of a larger issue is not lost on me here. Electrifying performers such as Jay-Z, Rihanna, and Cardi B refused substantial offers for the gig as part of a protest for the NFL's silencing of players kneeling during the National Anthem, particularly Colin Kaepernick. Travis Scott refused to accept the offer until the NFL agreed to join him in donating for a charity dedicated to social justice. In fact, the only Atlanta native, Big Boi, seemed to be the only performer who brought anything of substance to the otherwise "utterly vanilla" show (USA Today), according to social media.
Other major publications proved to be just as scathing in their takedowns of Maroon 5's show. The New York Times declared the band "funkless" and "barely leaving a mark," while USA Today again describes the performance as "white-bread."
If there's anything to be proven by this year's performance, it's that going the bland path to avoid any discourse whatsoever should not be the halftime playbook for the NFL for a long time. Also, sometimes social media can be correct. Since I am hard-pressed to write something complimentary on Maroon 5's performance, I would say that Levine certainly looked better with all those layers on than off.