May Artist of the Month: Emma Huggins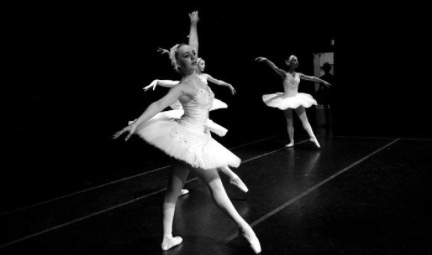 Hang on for a minute...we're trying to find some more stories you might like.
Six out of seven days a week you can find Emma Huggins at South Shore Ballet Theatre doing what she loves: ballet.  She is at the studio for two to five hours, depending on the day, and she has been for the past twelve years. It can be assumed that Huggins thoroughly enjoys the art of dance.
Huggins said, "I've done contemporary, tap, and all the other styles too, but right now I'm just doing ballet and jazz."  She focuses on ballet and states, "It has taught me so much, and I'm so grateful for it."
The people Huggins dances with make her love the art because they are "always supportive and we spend so much time together," according to Huggins.  "You get to express yourself" while you are performing, she said, admitting this sounds "cheesy," but it's true.
Huggins has performed in the Nutcracker every year, Sleeping Beauty two years ago, and Swan Lake last year.  This year, Huggins is taking on the role of the Fairy Godmother in Cinderella. In the past, Huggins and the dancers from her studio competed in the Youth America Grand Prix, and they even went to the finals.
Huggins is inspired by her teacher, George Birkadze, because "he never let anything stop him and always kept trying."  Huggins said Birkadze was born in the country Georgia but he moved to Russia to study ballet.  She said, "He used to get bullied for it and beat up, so he learned how to do MMA fighting."  Birkadze ended up using his newly learned talent, and later on he moved to America to pursue both careers.
Even though Huggins loves ballet, she doesn't think she will pursue it as a career. She said, "There are a lot of other careers I would be interested in, and dance has taught me a lot, but I don't want to pursue it."