March Artist of the Month: Taylor Lunt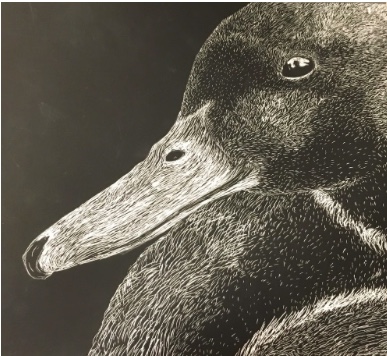 Hang on for a minute...we're trying to find some more stories you might like.
Have you ever met someone who has taken inspiration in art after being chased by nearly 100 cows? Well if you ever see Taylor Lunt, an extremely kind sophomore at Scituate High School, have him tell you the crazy tale.
Along with this entertaining story, he shared many fascinating art facts about himself with The Scituation. Hilariously, through elementary and middle school he was forced to perform in nine plays, one of which was Fiddler On The Roof, taking place in his freshman year. He absolutely dreaded it. 
His favorite part about art is "the chance to be patient in order to create something." It goes hand in hand with his definition of art as well, he said, "I like doing two dimensional paintings and drawings." He appreciates Monet, but he wouldn't necessarily refer to him as an inspiration for art. He is taking Intro to Art  at SHS currently and he mentioned that he is enjoying it.
Yesterday Taylor shared that he poked himself with a piece of wire while making a sculpted tree. He shared that he had a very southern art teacher whom he got to know her for nine years. Her name was Ms. Stewart-Pettengill.
From kindergarten to fifth grade he participated in chorus.  "There was also band in fourth and fifth grade, but I hated band, mostly because of the teacher." He played trombone, "which I quickly abandoned, I just wanted to get to the orchestra, which you could only do in sixth grade…I've always had a special admiration for orchestra. I wanted to be a part of one." He then started playing the violin and continues to play it today, it's been four years and he plays it four days a week. 
When asked if he expresses his art outside of school, he exclaimed, "I'm constantly sketching something, I've wanted to get back into painting…watercolors are good in the summer." He laughed as he recalled starting "finger painting with Linda Bolster in preschool." He shared that he draws and paints, "so I feel that that qualifies as an artist." Then he followed up with a really "artsy" answer, saying, "if you feel confident enough to be able to paint then you can paint."  In a moment of silence during the interview, he abruptly said that he like Beatrix Potter. He went on to say that he possibly took inspiration from Ms. Potter. A fun fact is that  his first oil painting was on a golf course. His definition of art is, "creating something new that you can share with others to make them feel something."